The Benefits of Using BOXX Modular for Plant Turnaround Solutions
Plant turnaround is an essential process that should not be overlooked and should be performed regularly to preserve the lifespan of a plant. It can increase the overall production performance, improve product quality, reduce unit downtime, and drastically reduce the plant's operating cost. It typically takes place twice a year (in the spring and fall) and may span a few weeks, months, or even years, depending on the line of work and how efficient the process is.
In another episode of Built Modular by BOXX Modular, host Gabrielle Bejarano chatted with Errick Small, a BOXX Sales Representative, about plant turnaround and how BOXX Modular can use their expertise to provide a safe and efficient modular solution.
They discussed:
Meaning of plant turnaround and challenges this necessary process presents.
What sets BOXX apart in making the process an easier one?
The timeline for getting your new building project done.
As mentioned by Errick, "We are providing temporary modular buildings that can be used in a variety of different functions such as office space, launch room space for craft workers, washroom facilities, laundry facilities, and we are able to rapidly deploy this equipment in a safe and economic setup for the client."
Latest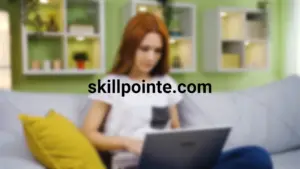 November 30, 2023
Adopting an entrepreneurial mindset is increasingly essential in today's diverse professional world. This approach, emphasizing resilience and innovation, is applicable in various careers, encouraging individuals to see opportunities in challenges and to think beyond conventional methods. SkillPointe recognizes the importance of aligning this entrepreneurial spirit with career aspirations. The organization assists individuals in transforming […]
Read More