Egg Price Increases Cause a Clucking Headache for Grocers and Shoppers
People say breakfast is the most important meal of the day. Thanks to an outbreak of avian flu, and continued inflation woes, breakfast is quickly becoming one of the more expensive meals too. Egg price increases are leaving restauranteurs, grocers, and shoppers reeling.
The wholesale trade value for a dozen "Midwest large" eggs went from 89 cents in December 2021 to $5.46 in December 2022. The previous record held during the height of the pandemic was $3.09.
While inflation is slowly beginning to level, the continued avian flu outbreak is still significantly impacting the U.S. poultry supply and could keep prices high for some time. The U.S. Department of Agriculture estimates this strain of bird influenza has wiped out five percent of the U.S. chicken flock.
Anna McGovern, CPIM, CSCP, Supply Chain & Procurement Evangelist for Pondview Consulting, LLC, weighed in on the situation.
Anna's Thoughts:
"What on earth is happening with the price of eggs? Have you noticed that in many parts of the country, a dozen eggs cost anywhere from 50% to almost double what it used to. The reason for this is an outbreak of avian flu that has resulted in many, hens, thousands of them being euthanized. And so this is creating a real shortage of supply, so supply and demand.
The name of the game is a price increase for a short-term period. What are some tactical strategies that you can use to avoid this exuberant price hike? Try alternative sourcing from other parts of the world that aren't suffering the avian flu, such as Europe or Australia. Another strategy to use is alternative specifications and recipes, things that call for egg substitutes or powdered eggs.
That's another way to avoid the price increases temporarily. Or if you're a restaurateur what you might want to do is, start promoting menu items that are less dependent on eggs to avoid the short-term issue. Anyway, this is not a long-term problem. We have experienced this before and look forward to price stability again in our egg supply."
Latest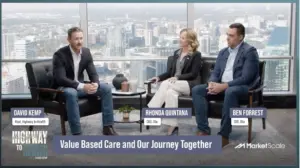 December 7, 2023
As of recent times, the healthcare industry has been progressively shifting towards value-based care, a model that emphasizes patient outcomes over the quantity of services delivered. This transition represents a significant shift that promises to enhance patient experiences and outcomes while controlling healthcare costs. With a growing emphasis on this approach, especially over the […]
Read More