How Funnel Cake Became the Drink of Choice at the State Fair of Texas
Eye-catching cuisine is nothing new to the State Fair of Texas. Everything imaginable has been deep fried at Fair Park over the years, and in 2018 a cotton candy taco served in a waffle cone shell was presented with a 'Big Tex Choice' award.
These unique treats may be a fun way to try something new, but they can also be serious business. Dallas-based Community Beer Co. knows this well. In 2014, the brewery was approached by the State Fair to enter in a creative food competition.
The brewing team thought of what it could do to stack up with the myriad mad scientist creations that were sure to be presented to the judges. What they came up with was a very new take on a State Fair classic.
"One of our brewers raised the question, 'Could we make a beer that was reminiscent of funnel cake?'," Community Marketing Director Corey Dickinson explained. "It's kind of like everybody's standard state fair treat. You don't go there without eating a funnel cake and a corn dog."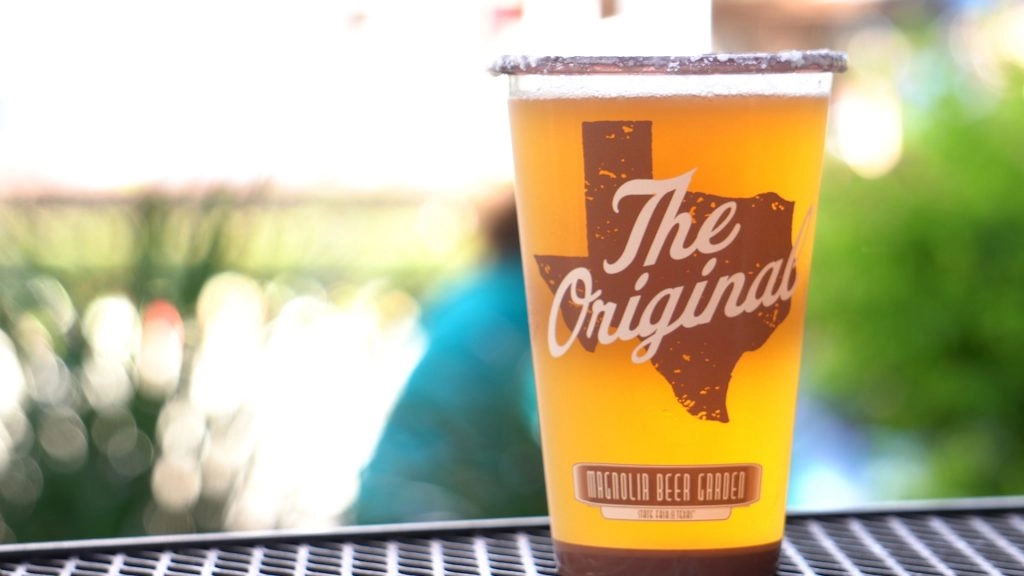 With a simple proposition, Funnel Cake Ale was born. All that was left to do was cover the rim of the glasses it is served in with powdered sugar. Which, in fact, is how it is actually presented on the fairgrounds.
"Come 2014, we entered that contest and won most creative and got a lot of attention," Community Founder Kevin Carr said. "And, I've got to say since we've done it, it's really kind of developed a cult following for us."
Since then, there has been no looking back for the seasonal beer, offered from September to November every year.
An English-style summer ale, the golden-colored concoction is brewed with Madagascar vanilla beans to produce a sweet and bready taste. Still, it maintains a lightness that lends itself to drinkability on a warm fall day at the fair.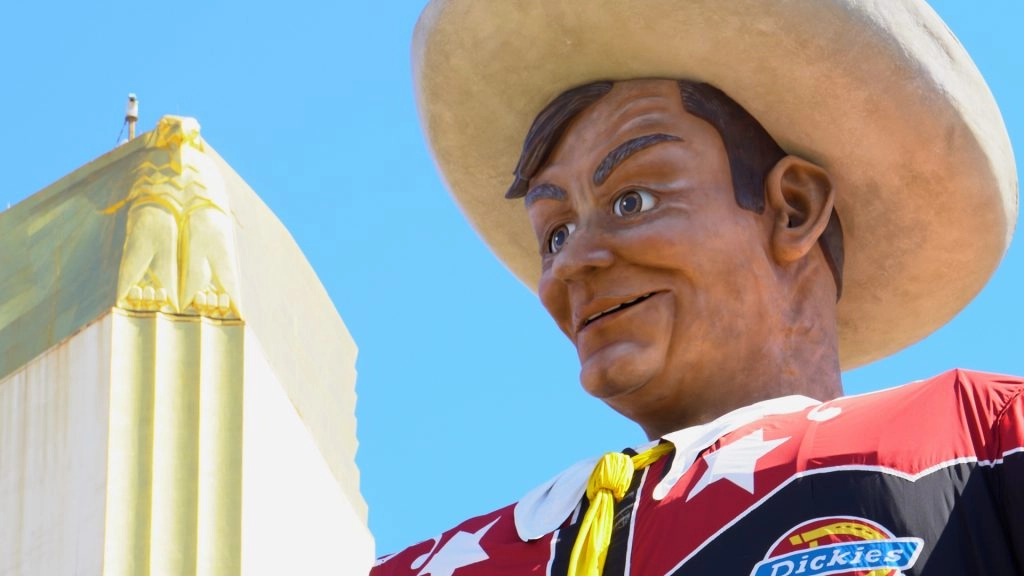 The beer may have been designed for the fairgrounds, but its success has led to distribution beyond Dallas, into the entire state of Texas.
"Every year we've expanded that distribution. We added cans to the mix, and fast forward to now…when we release it, and it does well wherever it shows up, we made the decision to go statewide with it," Carr said. "It's kind of a come-and-go thing, but people buy the crap out of it."
The beer is supposed to give the drinker the feeling that he or she is on the grounds at the State Fair. A visit to the brewery in late September, when Funnel Cake Ale is brewed and canned, reminds guests of a walk around the Cotton Bowl. Scents of vanilla consume the air in the warehouse-style taproom just across North Stemmons Freeway in downtown Dallas, where Funnel Cake Ale makes its way from tank to can.
Twelve ounces at a time, cream and blue colored aluminum cans catch Community's beer, with vessels marching down a conveyor belt in an orderly, single file line. Soon after, the cans are stacked high on pallets, but they do not stay there for long. Case by case, and sometimes in kegs, the beer will be shipped out to the fair and stores around the region.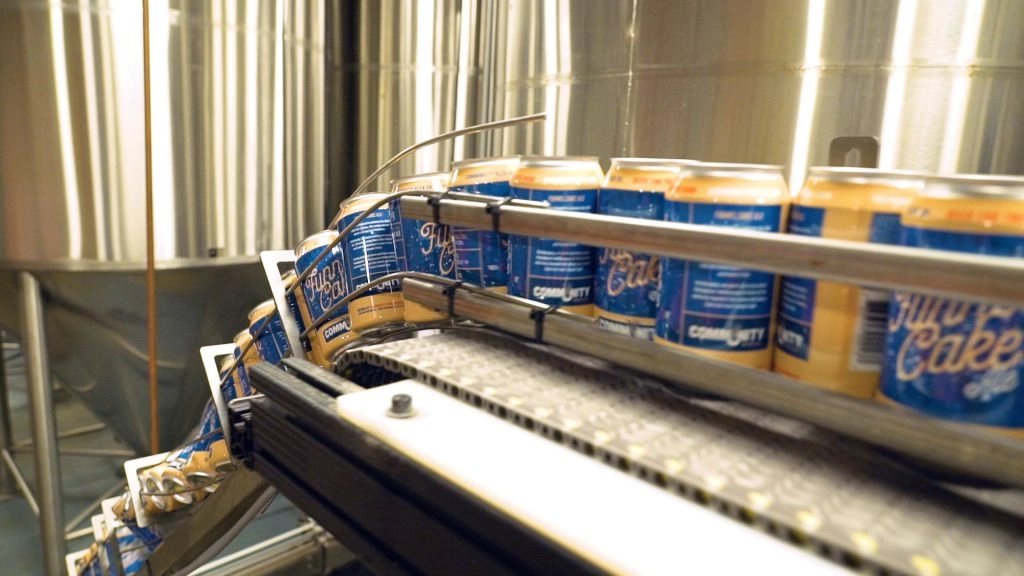 Dickinson, who found his way to working at Community by way of Denver after knocking on the backdoor of the taproom, says the brewery uses pilot batches to test beers and sample different styles.
His newly adopted three-legged dog, Fletcher, noses at his feet as he explains the dynamics of brewing a seasonal product. He says market research, weather and drinking trends all play a role, but quality ultimately determines a product's success.
"First and foremost, we want to make the best beer we can," Dickerson said. "If you're not going to make the beer as best as possible, you're already kind of messing up."
Seasonal products can be quirky, though they do not have to be as unusual as a deep-fried Pop Tart, like one might see at the State Fair. A challenge for the brewery is making a product that is unconventional but still sound from a business standpoint. Ultimately, it must sell.
Figuring out how much to brew is another challenge. Production varies because the ale continues to scale year-over-year. Carr needs to assess how to capitalize on its popularity, while not losing its novelty.
"To determine how much we make every year it is some educated guesswork. I can tell you there's a lot of moving parts that go into it and obviously we [only] have so much capacity that we can use. And so, we don't want to overproduce the beer and be long on inventory," Carr said. "We look at historically what it's done, not only here at the fair but throughout the state."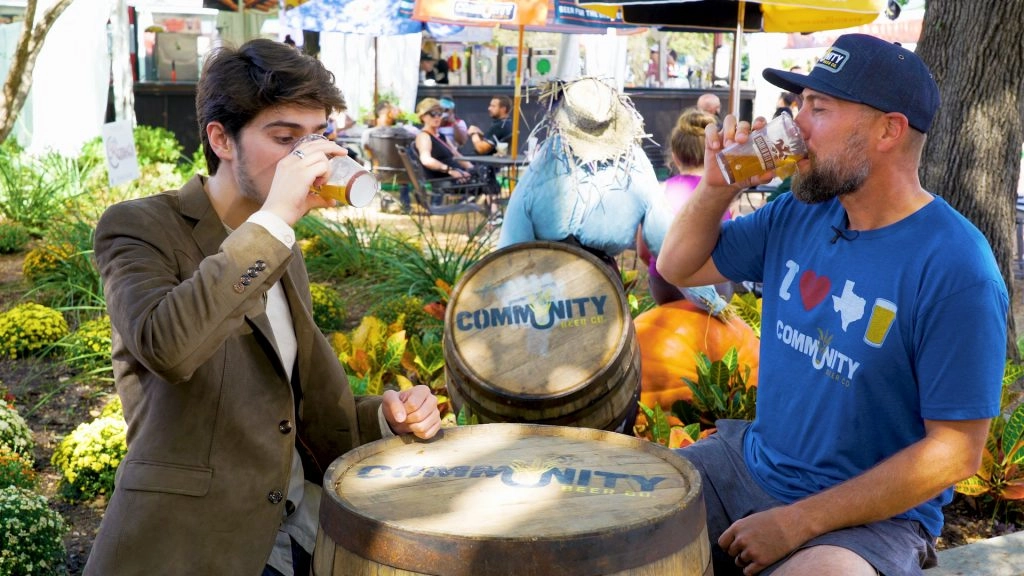 Much like brewing, projecting how much beer will be sold is not an exact science. Community could possibly make more money on the beer, but Carr believes that the scarcity adds to the cult following Funnel Cake Ale has developed.
"Every year we have made more and more and more, but every year it's not been enough. So, this year we will probably run out sooner than we thought, and it won't be enough," Carr said. "I think we're pretty close, probably leaving some sales on the table. But that also makes it kind of part of the shtick right? It's a come-and-go, get-it-while-you-can or you have to wait until next year kind of thing."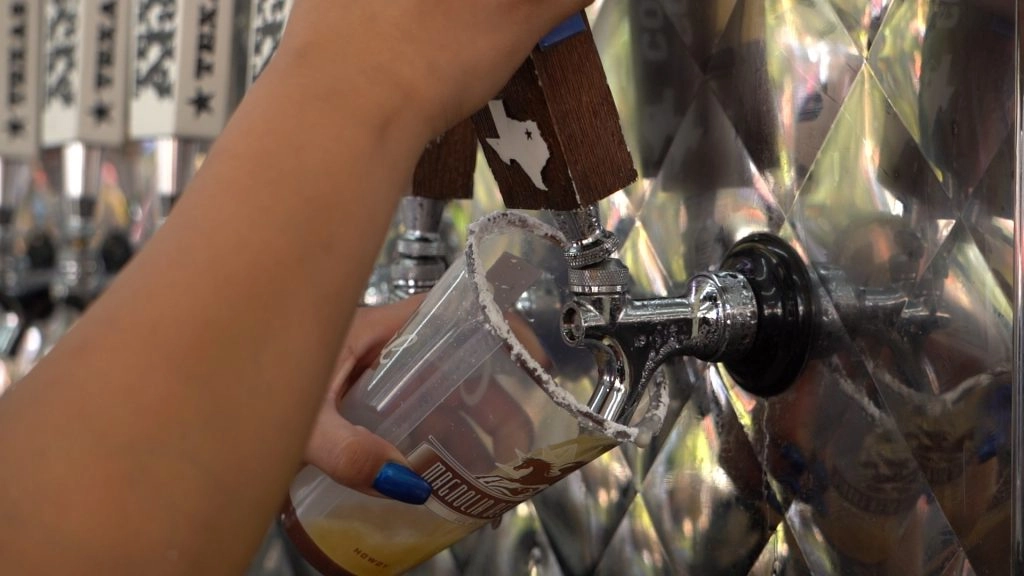 The affiliation with the State Fair has provided a significant boon to Community's brand and was particularly helpful when the six-year-old brewery was gaining a foothold in the region in 2014.
"The State Fair is a high profile thing. So, to have our brand and our beer associated with that, it's huge for us, especially when we started as a young brewery when we were just trying to create a name for ourselves," Carr said.
Trying to make a marketing splash with a zany product can ultimately backfire and hurt a brand's image. Community has proven that short-run offerings can have serious staying power by sticking to its meticulous brewing process, no matter how unique the flavor.
This has made funnel cake something Texans no longer go to the State Fair to eat, but drink.
Latest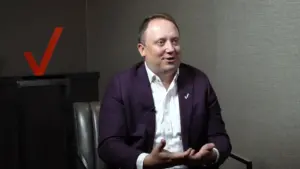 December 1, 2023
For a special episode of The Verizon Partner Network the focus was on the considerable role of partnerships in the Verizon Partner Program and the leaders shared their perspectives on the initiative. Their conversation brought about a lot of thought-providing context on the evolving telecommunications landscape. In today's era, collaboration and integration are key to […]
Read More