Why You Should Care What's In Your Pet's Food
The pandemic caused many setbacks for the supply chain. Not remised from this setback was pet food. Pet adoption rose in 2020, with animal shelters seeing a 12 percent year-over-year adoption rate increase compared to a flat or declining rate in previous years, according to PetPoint. With so many new pet owners giving their pets a forever home, the broader pet supply industry looks like it just saw a squirrel in a tree. This is leading to a latent opportunity to build consistent revenue streams around pet toys, grooming materials, training, and of course, food.
Here to give some insights on the state of the pet food supply chain, and where the industry is innovating, and to what effect, is Melissa Olson, Vice President of Sales and Marketing with Carnivore Meat Company; a GFSI and EU certified, family-owned, tenured raw pet food producer, a leader in private label raw pet food providers, U.S.A. made and packaged in Green Bay, Wisconsin. Along with host, Voice of B2B Daniel Litwin, Olson talked about how the pandemic affected the pet food supply chain, the quality of food owners seek, and how COVID factors might have pushed owners towards more affordability.
"Pet ownership really skyrocketed last year, due in large part to COVID," Olson explained. "Those pet adoptions were driven in large part by the stay-at-home/work-from-home experience."
During these orders, people were finding they had more time to spend with family and with pets.
They had more time to train their pets, integrate them into their families, and help the pets adapt to the children. Pet adoption was also up for folks who lived alone, according to Olson, with other social outlets not available or on a limited basis.
Listen to hear more about the latent opportunities for revenue streams around pet products.
Latest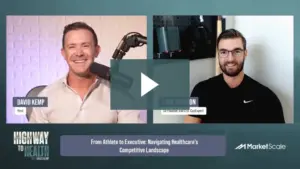 September 28, 2023
Navigating healthcare's competitive landscape requires innovative solutions addressing care quality and affordability. CapExpert is a game-changer in outpatient healthcare. It enhances asset management, ensuring the best care for patients. Luke Johnson, Co-Founder and CEO of CapExpert, spoke with Highway to Health's David Kemp on how CapExpert enhances asset management, bridging visibility gaps and streamlining […]
Read More