Looking Back on Healthcare's Toughest Battles of 2021
COVID-19 and its ramifications were the prevailing topics in the healthcare industry once again in 2021. It's hard to overstate the enormity of the pandemic and the effect that it has had on every industry throughout the world, but the healthcare industry is the frontline where the pandemic is seen and experienced up close, and it's also where the disruptions of supply chain challenges, worker shortages, and production workflows were most acute.
At MarketScale, we strive to cover stories from every angle of B2B. As the year comes to a close, we are highlighting three stories that are tangential to the pandemic, but still important as it relates to the current and future state of the healthcare industry.
Labor shortages are impacting industries from HVAC to construction to manufacturing. However, the factors impacting the shortage of healthcare workers run far deeper than just the pandemic.
Author Jo Kline joined MarketScale to discuss her book Patient or Pawn?: Epic fails in health care, the approaching perfect storm and strategies for self-preservation and what all of this means for the future of America's healthcare labor shortage and the broader healthcare industry.
Key Insight:
"Shortages are getting all the headlines, and it's true there are about 500,000 fewer health care workers than we had in February of 20 just before the pandemic. But what's really happening here? It turns out an elder boom arrives about 70 years after a baby boom."
Emerging technologies such as AI hold immense promise for healthcare. On his healthcare-focused podcast, I Don't Care, MarketScale contributor Kevin Stevenson welcomed Michael Gorton, the CEO of Recuro Health, to discuss how AI can help healthcare become more proactive rather than reactive.
Key Insight:
"Anybody that knows anything about our healthcare system knows it's not a healthcare system. It's a sick care system," Gorton said. "If you want to understand why costs go up year after year, it's because we're not keeping people healthy. We're letting them get sick and taking care of them when they get sick."
A top priority for many people over the past two years has been keeping themselves and their families safe. As news of a vaccine that was safe for children began to spread, many questioned what was different about this vaccine and whether or not it was safe for their children.
MarketScale sat down with Gerald Commissiong, CEO of Todos Medical, to get insight into how the industry has approached the task of vaccine research and testing for different demographics.
Key Insight:
"Everyone focused on developing an effective and safe vaccine for adults and then began to think through how to use the data from adults to develop for kids. There was some acceleration in the 12 to 15 year age gap with the Pfizer vaccine. I think that is being rethought extensively now, given some of the data and the younger kids where there is no evidence of myocarditis with a much lower dosing schedule. This could potentially be even further reduced by lengthening the spacing between doses."
Latest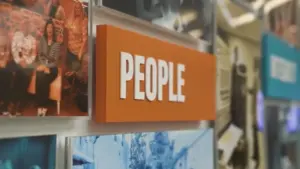 November 29, 2023
At IC System, the language of empathy speaks louder than the transactions of debt collection. In a compelling video feature, IC System's dedicated team casts a spotlight on their unique approach—combining heartfelt empathy with innovative solutions to navigate the often challenging landscape of financial obligations. IC System champions a path of compassion, delving deep […]
Read More