One Physician's View of Why Healthcare is Upside Down
"Healthcare has become an expensive, impersonal system that is not serving the best interest of either the nation or the people it purports to heal." – Dr. Henry Buchwald.
How does one measure good and bad healthcare? A quick look at world health statistics ranks the United States at the highest in total health spending per capita yet last in life expectancy in a group of 15 OECD member nations. Is that the best measure between good and bad?
Technology innovations in the U.S. healthcare space are doing their part to improve healthcare outcomes, patient access to care, and health equity. Still, are these solutions enough to fix a system many Americans view as broken?
Healthcare Upside Down: A Critical Examination of Policy and Practice is a new book that looks at the U.S. healthcare system and the changes over the past fifty years that led the nation to its current challenges. The author of Healthcare Upside Down is Dr. Henry Buchwald, professor of Surgery at the University of Minnesota. His career in medicine extends beyond those fifty years. He's experienced those changes firsthand. Buchwald spoke with Kevin Stevenson on the I Don't Care podcast and tackled measuring good and inadequate healthcare.
"There are about fourteen international statistical measurements of healthcare," Buchwald said. "I've got fourteen chapters in my book, and in the first, I go over these statistics, and the main statistic is life expectancy. Our life expectancy in the United States is well below every Western country, Europe, New Zealand, Australia, and Canada. We have a life expectancy of about a third-world country. We have the lowest rating for diseases that could be curable, and all these other nations are all doing much better."
Stevenson and Buchwald's discussion includes the following:
Why the U.S.'s life expectancy is lower than so many other Western nations
Shifting dynamics in physician/patient care
Deterioration of communication between doctors, staff, and patients
"If you call a doctor's office today, first of all, you speak to a robot," Buchwald said. "And the robot gives you another robot after it tells you to call 911 and go away. Eventually, you get a disinterested person who is an interrogator. Where were you born, what do you want, etc.? It takes a long time to speak to anybody."
About Dr. Buchwald
For 62 years, Henry Buchwald, MD, Ph.D., professor in the Division of Gastrointestinal and Bariatric Surgery at The University of Minnesota, has been educating, mentoring, and pioneering breakthroughs within the Department of Surgery, and developing historical advances in metabolic care. Dr. Buchwald has written several notable research publications and is the author of Healthcare Upside Down: A Critical Examination of Policy and Practice.
Latest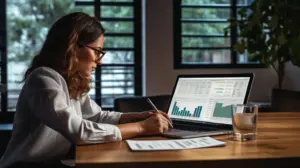 October 4, 2023
The intersection between security and financial acumen often gets overshadowed in a constantly changing economic landscape. While security is essential for safeguarding assets and ensuring continuity, its perceived monetary value is mired in misconceptions affecting company profitability. For many, security is viewed primarily as an expense rather than a potential cost-saver. However, understanding […]
Read More