The Intricacies of Interior Design in Medical Furnishing: Champions of Care
One thing that's very important but doesn't take a prominent role in healthcare settings is furniture. It plays a significant role in patient care when it comes to looks, comfort, and functionality. An efficient and welcoming space makes for a better care experience for everyone.
On this episode of Champions of Care, Host Daniel Litwin sat down with Joanna Terry, Director of Vertical Markets at National Business Furniture, which transforms the look, comfort, and productivity of offices ranging from start-ups to Fortune 500 companies, and of course, healthcare. The two discuss bringing the art and science of interior design to a care context, breaking down how medical furnishings impact the interior design process from the very beginning of a new facilities' conception. They also explore why it's crucial to center not only the patient in design decisions but also medical staff.
As director of vertical markets, Terry has a lot of experience working furnishing different niche environments. While she typically is working in healthcare and education environments, she also has experience in hospitality environments. both K12 and higher education. She also works in hospitality environments. With a background in interior design, she worked in that space for many years.
"I fell in love with healthcare design," Terry said. "It's this beautiful intersection of art and science."
While some differences exist between healthcare, hospitality, and education environments, the principals remain the same. Most spaces are designed to be welcoming and warm, not cold and institutional.
Listen to hear more about the cross-sections of interior design and healthcare.
Latest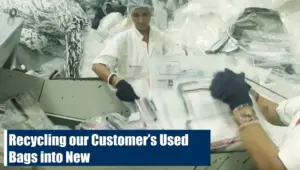 December 6, 2023
This video focuses on EcoLOK4, a groundbreaking product by CONTROLTEK that exemplifies innovation in sustainability. It highlights the process of transforming landfill waste into new deposit bags, with 90% of each bag's material being repurposed trash. This initiative not only reduces waste but also closes the sustainability loop, demonstrating CONTROLTEK's commitment to environmentally friendly […]
Read More