Why Big Tech Sees Value in Healthcare Data
The COVID-19 pandemic hit just as many countries were finding their long-term stride around value-based care, one of the leading strategies for reimagining global health systems. Pushing up on ten years after the publication of the study, "The Strategy That Will Fix Healthcare," we have a better picture of what is and isn't working in a value-based strategy as businesses turn their investment eyes to the healthcare industry. With high-profile investments from Big Tech in care data incubators and partnerships, how will value-based care intersect with their desire for capturing new marketshare?
Sitting down to give insights with Voice of B2B Daniel Litwin is Etan Walls, Principal, Strong Walls Consulting. Walls brings senior-level corporate experience to operational consulting for things like strategic planning, organizational change management, and more. He previously served as COO of the Allied Physicians Group, a New York partnership of private medical practices.
"From my perspective, I'd probably rate how we're doing a C-." -Etan Walls
They discuss strategic business partnerships in healthcare that are focusing on data as their solution, why big tech companies are being drawn to this space for business opportunities, and better understanding how data should support transitions to reimagined care in the U.S., specifically value-based care. But, even as the country shifts toward more equitable healthcare, it still isn't doing that great.
"We need to understand where we are with value-based care and rate the system as a whole," Walls said. "From my perspective, I'd probably rate how we're doing a C-. We are affecting change in important areas, but we're really basing a system that is built around incentivizing/penalizing insurance companies, incentivizing/penalizing individual providers of care, their systems of care, and we really haven't gone to the third leg of the stool, which is the patient."
The real change will occur when these three areas can synchronize, according to Walls. Large tech/healthcare partnerships are happening to fill the gap, such as AWS launching a four-week healthcare accelerator for startups in the public sector. Google Cloud & HCA Healthcare announced a partnership to elevate clinical decision support technologies. But, these might not be enough, according to a study by NEJM Catalyst, that shows that value-based healthcare implementation is weak across the board.
Follow us on social media for the latest updates in B2B!
Twitter – @MarketScale
Facebook – facebook.com/marketscale
LinkedIn – linkedin.com/company/marketscale
Latest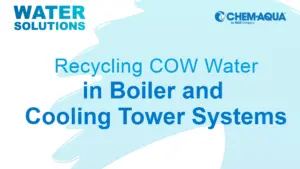 December 7, 2023
For the latest episode of ChemAqua's Water Solutions podcast, the focus was on an innovative approach to water conservation in the dairy industry. The show examined the potential of reusing Condensate of Whey (COW) water, a byproduct of dairy processing, and highlighted some of its economic and environmental benefits. Hosted by Dani Waddell, the informative […]
Read More