Office Hours With Michael McCall: Navigating the Hospitality World
Welcome to Office Hours, where current issues facing hospitality professionals will be discussed and potential solutions pursued. My name is Michael McCall and I am the NAMA Endowed Professor of Hospitality Business at Michigan State University.
My primary areas of expertise lie in customer loyalty and reward programs, but I am particularly interested in the wider consumer behavior landscape. Over the next few months I will be discussing issues that we are thinking about in the ever expanding field of Hospitality; these might include topics related to guest security, loyalty and revenue management and other areas related to consumer lifetime value. Notably, I will be commenting on those issues that are keeping hospitality executives up at night.
In today's column I would like to briefly discuss an issue that is at the core of all we do: Value propositions. This is a topic that we will return to frequently and it will underly many of the areas I cover. Put simply, it is something we often hear about, yet even if we feel we comfortably understand it, implementation is complicated and often confusing. This notion of a value proposition begins with a simple question: What are you offering that others do not? Alternatively, if you do not have a clear idea why customers might choose you over other available offerings it is almost certain that your competitors do.
There are at least two parts to this value question. The first dates back to 1960 when Theodore Levitt published his classic paper on marketing myopia in the Harvard Business Review. The basic thesis was understanding what business you are in. Surprisingly, colleges and universities, where I have spent much of my career, struggle to understand that they are in the hospitality business, not the admissions business. As educational costs have skyrocketed in the last 25 years, a keen understanding of why students and their parents might invest a quarter of a million dollars in a private school education is essential. Those institutions that fail to grasp this concept will struggle financially. The hospitality industry must grapple with this issue on a daily basis.
The second part of this value proposition might best be understood in Levitt's second premise, and that is 'what does the customer value?'
Consider a trip to Las Vegas, a city bustling with activity, driven by perceptions of status and power. Who is important? What do they do? What is their spend? A traditional hotel-resort that focuses on revenue management may correctly assume that guests place value on room discounts. Indeed, these room discounts are automatic from Sunday through Thursday when occupancy is low. But to return to the key driver of 'value', guests want to feel important. It is this second component of understanding what the customer values that can drive business.
Imagine, instead of a room discount, guests were met at the airport by a uniformed driver who places their name on an iPad for all to see. The guest is then taken to the hotel property in a limousine. Throughout the entire experience, from being escorted to the car, to riding to the hotel and arriving at the door, each touch point emphasizes status: the customer feels good about themselves and the experience with the property. While this is not an argument for including limo rides for all guests, it is but one example of how firms can create value in their customers minds and do so at a relatively minimal cost.
Today, I touched upon a couple of areas where focusing on the value proposition offered to customers is likely to impact revenue in the form of customer retention and/or increased business and consumer choice. This is by no means an exhaustive consideration. It does however open the door to many future discussions regarding customer value. I look forward to continuing the dialogue.
Make sure to follow along with Office Hours, a bi-weekly column by Michael McCall.
For the latest news, videos, and podcasts in the Hospitality Industry, be sure to subscribe to our industry publication.
Follow us on social media for the latest updates in B2B!
Twitter – @HospitalityMKSL
Facebook – facebook.com/marketscale
LinkedIn – linkedin.com/company/marketscale
Latest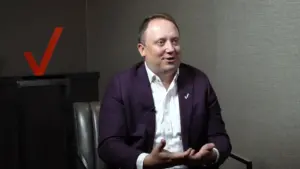 December 1, 2023
For a special episode of The Verizon Partner Network the focus was on the considerable role of partnerships in the Verizon Partner Program and the leaders shared their perspectives on the initiative. Their conversation brought about a lot of thought-providing context on the evolving telecommunications landscape. In today's era, collaboration and integration are key to […]
Read More