Development and Engineering Services That Push Innovations to Market: MarketScale Mornings
On this episode of MarketScale Mornings, hosts Taylor Bagley and Voice of B2B Daniel Litwin were joined by Paragon Innovations CEO and Founder Mike Wilkinson.
Founded in 1990 and counting companies like 3M, Hitachi, Medtronic, Motorola, and Siemens as clients, Paragon is one of the nation's leading providers of turn-key product development and innovation and engineering services. With projects that span anywhere from Class I and Class II medical devices to cellular-based hunting cameras and even a new cellular-, GPS-, WiFi- and Bluetooth-enabled dog collar called Link that not only tracks man's best friend, but features sensors that monitor a pet's health and wellness and offers connectivity to the vet, Paragon has worked with a vast variety of industries—both established corporations and new startups—helping to push unique and highly creative innovations and ideas to market.
Wilkinson states that while some products may have similar systems that make it easier for them to engineer, Paragon's ability to handle innovations that differ profoundly from industry to industry and product to product comes from truly listening to the customer and learning first-hand about their requirements.
"Our customers—they know their industry," he explained. "What makes us unique from a lot of our competitors—both large companies and small—is that our engineers actually get into the field. They go out with the customer and learn about the needs and the real use cases so we're not trapped by thinking what we think is the best idea is really the best idea."
Wilkinson also described Paragon's strategy in breaking down the customer's specific needs in order to get products to market.
"Often they've got a big list of what they want to do," he said. "We try to narrow it down to the MVP, or minimal viable product. What do we have to get done today to get a product to market? What we find is that if you'll do that minimal viable product, the customers will tell you where you need to pivot down the road."
Wilkinson also discussed tech breakthroughs like 3D printing and shrinking surface mount technologies that have enabled Paragon to more easily innovate new solutions, why people's perceptions regarding the outsourcing of engineering and developing services during the 90s were a hindrance to their initial growth, how fluctuations in economies and catastrophic events affect their company's business, the ongoing growth of the Texas technology culture, and so much more. But you can only hear it by tuning into the podcast.
Bringing thought leadership to your morning routine, MarketScale Mornings host industry experts so that you stay informed of the newest trends, events and beyond in B2B. And for the latest thought leadership, news and event coverage across B2B, be sure to check out our industry pages.


For the latest news, videos, and podcasts in the IoT Industry, be sure to subscribe to our industry publication.
Follow us on social media for the latest updates in B2B!
Twitter – @MarketScale
Facebook – facebook.com/marketscale
LinkedIn – linkedin.com/company/marketscale
Latest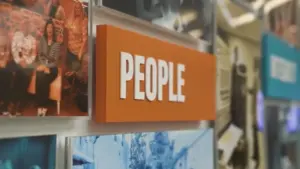 November 29, 2023
At IC System, the language of empathy speaks louder than the transactions of debt collection. In a compelling video feature, IC System's dedicated team casts a spotlight on their unique approach—combining heartfelt empathy with innovative solutions to navigate the often challenging landscape of financial obligations. IC System champions a path of compassion, delving deep […]
Read More