Hiring in an Evolving Market
Tyler Kern interviewed Hannah Anderson and Chris Lester to discuss hiring in an evolving market and what to know for the current climate. Hannah Anderson is the Managing Director at Catapult Solutions and is joined by Chris Lester, Chief Revenue Officer at Catapult Solutions Group.
There have been many readjustments over the years, and it is a candidate-driven market. Anderson highlighted remote work being a crucial part of the decision-making market in the more recent years. When COVID struck, the market went beyond the in-town network experience to a more expansive market. Furthermore, the expansion with the current market called for the competition to increase among job fields. Companies are having to make game plans to accommodate current market shifts.
Candidates are commonly looking for flexibility among hiring companies. Rate is another competing factor when candidates are looking to apply for companies. Benefits, technology, and a rich culture are also innovative ways to attract candidates.
Over the next few years, continuing education will be crucial for companies to implement consistency and retention among their teams. These will create room for growth among the hierarchy and structure within a company. Lester shared how companies who continue to expand and advance will have the opportunity to hire candidates and grow a diverse team. "It's about putting the correct person…culturally and [with the right] skillset and mindset, and drive into that role to help [companies] fill that need," said Anderson.
Latest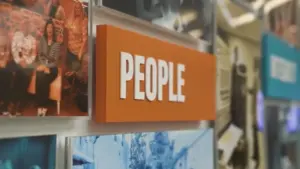 November 29, 2023
At IC System, the language of empathy speaks louder than the transactions of debt collection. In a compelling video feature, IC System's dedicated team casts a spotlight on their unique approach—combining heartfelt empathy with innovative solutions to navigate the often challenging landscape of financial obligations. IC System champions a path of compassion, delving deep […]
Read More