Understanding the Canadian AV Market
Ben Thomas hit The Great White North for insights on the Canadian AV market. Drew Lobley, Director of Operations at Sensus Communications, joined Thomas on his quest. Sensus is an AV integration & collaboration solutions provider servicing more than 8,000 customers across Canada in various industries.
The Canadian AV market is at a transformational and accelerating tipping point today. Lobley said he takes cues from what the American market is doing to predict what to expect in Canada. He looks for the new AV products and trends emerging in the U.S. and knows it won't be long before they begin to permeate the Canadian market. "In Canada, we're about a year, two years, after that. So, it's great because I get this terrific insight into what's coming down the pipeline for Canada," Lobley said.
Lobley started with Sensus five years ago and noted the changes within the company. "It was all very much hardware-based Codecs," Lobley explained. "Now, we've completely transitioned into software-based Codecs. It seems that the Zoom's and Teams of the world have taken over, and that's definitely something that's happened here in Canada."
Canada may be a large country, but its population is small relative to its size. Major cities are spread apart, with a population sprinkled in sparse bits throughout the country, generating a need for connectivity and different forms of communication. From the embrace of its First Nations population to its French-speaking provinces, there are unique communication challenges that AV manufacturers face in Canada. "All of a sudden, there's this language requirement when you come into Canada to have all of your packaging, all of your documentation, all of your instructions, in both official languages," Lobley said. "On top of that mandate, if you come and visit Canada, you'll see street signs that will be in First Nations language."
—
Click here for the latest Pro AV Today episodes.
Latest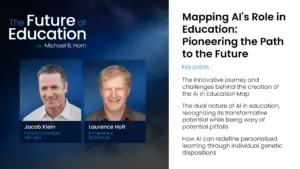 October 2, 2023
Mapping AI's role in education should be a critical step in bringing together innovative technology-based solutions with the expertise of human educators. With rapid advancements in artificial intelligence and an increased reliance on technology-driven educational solutions, the education landscape is on the brink of a significant transformation. AI promises highly personalized learning experiences, efficient administrative […]
Read More