Learning from One of Europe's Top-Tier Retail Accelerators
Starting a business from the ground up isn't easy. Luckily, across the world, retail accelerator programs have been igniting a lot of entrepreneur's ideas by providing them with access to investors, funding, and advice, and in return for all the work, a certain percentage of equity in the company. However, there's a catch – the acceptance rate is very low (1.5%), with only 106 spots available for every 7,000 applications. So, how do program accelerators scout for the best ones?
On this episode of What Just Happened host Christine Russo examines this topic with Massimo Volpe, the co-founder of Retail Hub, who is also the founder of the Global Retail Alliance. They both explore how to scout, adopt and pick the best innovations.
"We work through three steps. One…there is a machine that is first uploading all the information. Then…there are the curators, our analysts…and then the third level is when we get the chance to get in touch with the founders or some personnel from this innovative company…" explained Volpe.
Russo and Massimo discuss…
The accelerator program for retail tech and incubation
How Massimo and his team operate the accelerators
What the relationships with startups is like and how they invest in VCs
"This incubator is focused on helping retailers and the retail industry scout and match-make with the best and interesting innovation. In order to adopt innovation, you need to find innovation; In order to find the right innovation, you need to scout for the right innovation to make sure when you get the least of the option, you get the best, pick the best and the one that fits best," said Volpe.
Massimo Volpe is the Co-Founder of Retail Hub. He has more than a decade of in international retail organizations, learning and innovations. He is currently CEO of Global Retail Alliance, an international association serving the retail community around the Globe. In addition, he is a member of the Massachusetts Institute of Technology (MIT) Open Voice Commerce Commission.
Latest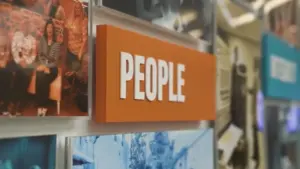 November 29, 2023
At IC System, the language of empathy speaks louder than the transactions of debt collection. In a compelling video feature, IC System's dedicated team casts a spotlight on their unique approach—combining heartfelt empathy with innovative solutions to navigate the often challenging landscape of financial obligations. IC System champions a path of compassion, delving deep […]
Read More