Merging the Physical and Digital Worlds: Retail Refined
In a (bring your own device) retail world, the lines between the physical and digital worlds continue to merge thanks to the possibilities of computer vision. In this episode with guest Christian Floerkemeier, CTO and co-founder of Scandit, learn how Scandit is helping retailers automate end-to-end retail operations by moving routine processes and tasks onto mobile devices powered by high-performance barcode scanning software. From consumer self-scanning apps for self-checkout and Scan-and-Go shopping to augmented reality for access to real-time information, they are redefining retail one scan at a time via intelligent text and object recognition capturing customer imagination and reducing operational costs.
About the Guest
Christian Floerkemeier: CTO, VP Product, and co-founder of Scandit
As CTO and VP Product, Scandit co-founder Christian Floerkemeier is responsible for Scandit's product strategy and roadmap and is the technical lead behind Scandit's patented Barcode Scanner technology.
Before founding Scandit, Christian was the Associate Director of the Auto-ID Lab at MIT and a member of the MIT research team that developed the RFID technology which is today in use in major supply chains. Christian also co-founded Fosstrak, the leading open-source RFID software platform that implements the EPC Network specification. He was the technical program chair of the Internet of Things Conference in 2008 and IEEE RFID 2009 and general chair of IEEE RFID 2011.
Christian received a PhD in Computer Science from ETH Zurich and a Bachelor and MEng degree in Electrical Engineering from the University of Cambridge.
About the Company
Scandit enables businesses and consumers to interact with everyday objects by blending the physical and digital worlds using computer vision. Scandit technology is a unique machine learning platform combining leading-edge barcode scanning, text recognition (OCR), object recognition and augmented reality (AR) for use on any camera-equipped smart device, from smartphones to drones, wearables and robots.
Many of the world's most successful companies use Scandit as part of their digital transformation, including 7-Eleven, Alaska Airlines, Carrefour, Hermes, La Poste, Levi Strauss & Co, Sephora and Toyota.
What Melissa Asked
How does Scandit blend the physical and digital worlds using computer vision?
Why did you start the company and how has your vision evolved since then?
How do you see changing behaviors due to COVID accelerating adoption for in-store technology integration?
How does Scandit take costs out of operational costs?
How long does it take you to get a store up and running, and optimized?
Are there a couple of retail use cases/success story examples you can share?


Latest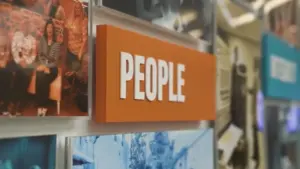 November 29, 2023
At IC System, the language of empathy speaks louder than the transactions of debt collection. In a compelling video feature, IC System's dedicated team casts a spotlight on their unique approach—combining heartfelt empathy with innovative solutions to navigate the often challenging landscape of financial obligations. IC System champions a path of compassion, delving deep […]
Read More