Navigating Price Increases in Retail and Big-Box Stores
Jennifer Kaylo Ruscin guides retailers to be the hero and navigate the industry's biggest B2B challenges online and offline.
Bricks and Clicks lives on the cutting edge of retail, and host Jennifer Kaylo Ruscin shared some insights on the latest episode about getting price increases accepted and avoiding dreaded store counts with easy-to-avoid stumbles.
Kaylo Ruscin said that she recently had a client lose 70% or more of their store count with Walmart because of a carelessly demanded price increase. That's a big-time impact!
Here are Kaylo Ruscin's 4 best tips for getting price increases accepted and saving your items in store:
When pricing new items, leave some wiggle room for raw materials and shipping prices to increase over time. This ensures that you have some leeway to play with when an increase becomes a necessity.
Actively and constantly look for ways to lower COGS on items currently in store, which can help you offset other increases.
Swap items out on shelf for something with a higher margin to get more return on the same space investment.
If you must increase pricing, be transparent and reasonable. Don't come in swinging with huge demands – understand that it's a difficult situation and that there are two sides to the story.

Latest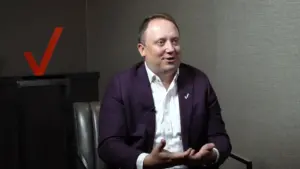 December 1, 2023
For a special episode of The Verizon Partner Network the focus was on the considerable role of partnerships in the Verizon Partner Program and the leaders shared their perspectives on the initiative. Their conversation brought about a lot of thought-providing context on the evolving telecommunications landscape. In today's era, collaboration and integration are key to […]
Read More