Omnichannel Begins a New Retail Revolution
Retail is always evolving to keep pace with the market and consumer expectations. It has reinvented itself hundreds of times since its inception. Now that retail has become so sophisticated with the help of technology, retailers are focused on an omnichannel approach.
What is omnichannel retail?
This is a shift from traditional marketing, which optimized channels in silos. Omnichannel retail looks at the entire customer experience at every touchpoint. It is meeting buyers where they are, whether that is via e-commerce, in-store, or on social media. This approach strives to deliver a cohesive shopping experience that's more personalized.
A look at the omnichannel evolution
The origin of omnichannel retail goes back to the first days of e-commerce. Its evolution has mostly been based on consumer behavior. In most scenarios, the buyer journey crosses many mediums. Shoppers may research online then buy in-store. Others may see a product video on Facebook then purchase on the brand's website.
So, when did it actually start? Technology has been the support system. In the beginning of e-commerce, capabilities to track the buyer journey were not available. The best a retailer could do would be to track it manually. But technology has caught up significantly, as every interaction a customer makes can be monitored.
Omnichannel officially became "buzz-worthy" in 2010 when a report predicted that retailers would rely more on omnichannel, as it was increasing average transaction sizes by 15-35 percent and increased customer loyalty.[1] This piqued the interest of retailers. By 2013, the use of omnichannel strategies soared with the widespread adoption of smartphones.
Then in 2014, Marketing Land decreed it was a must-have for retailers, citing an MIT report, which found that $12 billion in retail sales were made on smartphones and $1.1 trillion store sales were influenced online.[2] This cemented the fact that consumer behaviors have changed and that they use multiple channels to make purchasing decisions.
How retailers are creating omnichannel experiences
Disney is a brand beloved by many with creativity at its core. It is always thinking about the customer experience. Here is how they are doing omnichannel well:
Every part of Disney's website is responsive and adapts to every device.
Planning a trip to a park starts online by using the tool My Disney Experience.
In park, an app is available for real-time wait times.
The Magic Band program is another tool that lets visitors do just about anything from entering the park to checking in to charging purchases, and it all links to My Disney Experience.
Sephora, a beauty retailer, has a noteworthy omnichannel experience. Its Beauty Insider Rewards creates a strong connection between the shopper and brand. Shoppers can tap into the Beauty Bag on their phone and be able to see their favorites, past purchases, and point totals.
Customers can also scan items in-store to see what is available online. This commitment to omnichannel has helped the brand amass 11 million members who spend 15 times more than the average shopper. [3]
The future of omnichannel
The drive behind the future will be customer convenience. The crux of where omnichannel will lead is how much easier retailers can make the buying experience. Predictive ordering and special in-store experiences like having a glass of wine while people grocery shop might be next.
Consumers, after all, do not have to leave the house to shop, thus, the reasons to venture out must be compelling. Optimization will also continue online and other channels like social media, making it easier to buy and get it now—whether that be via delivery or drone.
One thing is certain, retailers cannot be complacent. They must be on the tip of what is next, otherwise, they have little chance in the survival of the fittest.
[1] http://info.hybris.com/rs/hybris/images/IDC-Multichannel-EN.pdf?mkt_tok=3RkMMJWWfF9wsRokuqjJZKXonjHpfsX57e4kX6ezlMI%2F0ER3fOvrPUfGjI4ATMFiI%2FqLAzICFpZo2FFQA%2BKHdZM%3D%5D
[2] https://marketingland.com/why-brands-should-go-omnichannel-in-2014-70970
[3] http://wvuseoandanalytics.blogspot.com/2014/12/sephora.html
Latest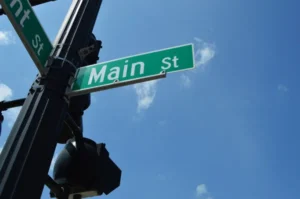 October 7, 2022
On Tuesday, September 13, 2022, the Dow dropped 3.94% after an August inflation report indicated a 0.1% month-over-month rise. Tech stocks bared a large brunt of the losses, with Meta dropping 9.4%
Read more