Working Smarter, Not Harder in Retail with Jennifer Ruscin of Growth Spurt Sales and Marketing
On today's podcast, we get to chat with Jennifer Ruscin, the owner of Growth Spurt Sales and Marketing. We discuss the tectonic shift in marketing strategy. The new paradigm that has retailers actually listening to customers, how technology helps work smarter not harder, and the future delivery of Oreos and "grape-based" beverages.
As an entrepreneur who has worked for the largest retailer in the world, Jennifer brings a wealth of knowledge, wisdom, experience, and expertise to the brick-and-mortar and online business worlds.
In just three short years, she took her own business from zero to half a million dollars. Her portfolio includes several, multimillion dollar clients who are now earning as much as six figures a month. She is also working less; working smarter; and getting out of her own way in her business so that she can recover lost time and do the things that she loves: taking care of herself, taking care of her family, and giving back.
Jennifer is now combining her love of teaching and life hacking to help business owners, as business owners and as human beings, live the life they've always dreamed of by scaling their business the right way; by working smarter, not harder; and by creating their own reality.
Latest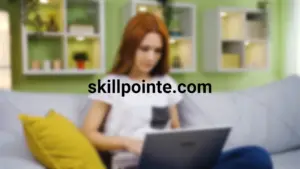 November 30, 2023
Adopting an entrepreneurial mindset is increasingly essential in today's diverse professional world. This approach, emphasizing resilience and innovation, is applicable in various careers, encouraging individuals to see opportunities in challenges and to think beyond conventional methods. SkillPointe recognizes the importance of aligning this entrepreneurial spirit with career aspirations. The organization assists individuals in transforming […]
Read More