Retailers and Grocers are Merging: How Can Consumer-Targeted Merchandising Help?

Accredited to consumer-targeted merchandising, sportswear and apparel are not uncommon to see in your typical grocery stores today. In fact, companies like H-E-B have gone so far as to even begin opening their own Brand Shop for the ultimate superfan. This business model will become increasingly important, as McKinsey & Company has seen a trend in "one-stop" shopping, with shoppers taking only 35 percent of the number of trips to grocery stores that they did pre-pandemic.
What better way is there to draw customers into a combined grocery and traditional retail store than to hype up the brand with consumer-targeted merchandising? H-E-B sets the bar with over 60 items including shoes, shirts, koozies, mugs, and more available for purchase both in-store and online. Branding is crucial to growing a business, and when merchandise is offered for all individuals—from babies to adults—a business can grow their fan base while promoting their business to non-customers.
What is the best strategy for consumer-targeted merchandising as the retail and grocery industries blend? How can businesses ensure they are pleasing their consumers with their inventory? Christine Russo, Host of the "What Just Happened?" podcast, helps retailers understand the importance of consumer-centricity in the meshing of retail and grocery markets.
Christine's Thoughts
"So, hearing about the blurring of lines between traditional grocery and traditional retail, the best thing to have strategy for merchandising and launches and products, is to have that information from your customers and be able to use that to determine what they will want. As long as it's engaging, you have a lot. They have access to a lot of insights for their customer."
Article written by Cara Schildmeyer
Latest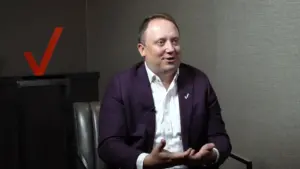 December 1, 2023
For a special episode of The Verizon Partner Network the focus was on the considerable role of partnerships in the Verizon Partner Program and the leaders shared their perspectives on the initiative. Their conversation brought about a lot of thought-providing context on the evolving telecommunications landscape. In today's era, collaboration and integration are key to […]
Read More