Spieckerman Speaks Retail: A New Retail Podcast
Consistently named a top retail influencer, Carol Spieckerman is a recognized authority on retail and brand strategy. As president of Spieckerman Retail, she helps retailers, brand marketers, agencies and tech companies navigate retail from now to next.
Spieckerman regularly contributes to major retail and business media outlets across a broad spectrum of retail topics and trends.
On this new retail podcast, Spieckerman Speaks Retail, Spieckerman will be speaking on her Retail Trajectories – themes and calls to action that transcend categories, channels, business models and touch points.
It's Time to Mitigate Online Marketplace Mayhem
Online marketplaces are on fire in retail, and they've been reignited as retailers, brands and consumers maneuver through the coronavirus crisis. Buy mayhem is brewing that can extinguish the opportunity for retailers, brand marketers and solution providers now, and on the other side of the corona crisis.
In this episode, Spieckerman breaks down opportunities, challenges, and tactics for mitigating the mayhem.
In this episode, you'll learn:
Why brands should be selective with partnerships, even as sales seem scarce
How choice, convenience and safety are synonymous and non-negotiable to consumers
Why lack of diversification spells retail doom, but the opposite can be worse
How international marketplaces are evolving and creating opportunities
Carol Spieckerman will be back every other Thursday with new episodes! In the meantime, tune in every Tuesday with Melissa Gonzalez on Retail Refined.


Latest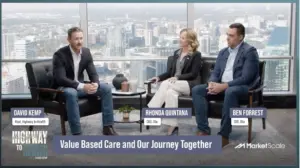 December 7, 2023
As of recent times, the healthcare industry has been progressively shifting towards value-based care, a model that emphasizes patient outcomes over the quantity of services delivered. This transition represents a significant shift that promises to enhance patient experiences and outcomes while controlling healthcare costs. With a growing emphasis on this approach, especially over the […]
Read More