Why Target Is Facing a $400 Million Profit Shortage
The consumer is feeling stressed, strategists are saying, and retailers should be cognizant as to why. With the holiday season fast approaching, companies would do well to reform their strategy to fit expectations. These areas of stress? Customers have less cash on hand than last year, and, as Lisa Miller, President, Lisa W. Miller & Associates says, rising violence is a factor to contend with as well.
Popular retailer Target has been singled out by looters. As of 2022, inventory shrinkage has reduced the retailer's gross profit margin by $400 million compared to 2021, according to its third-quarter earnings results. What's to blame? The disappearance of merchandise and organized retail crime.
Miller weighs in with her analysis:
"One of the things that I think is not being talked about enough is the fact that rising violence is actually negatively impacting the economy. So it's not covid anymore when it comes to safety. It's about people's personal safety and not being comfortable going out. 42% of Americans in our recent survey said they've pulled back their behavior because they don't feel safe.
So it's important for business owners, policymakers, and the government to make sure that we focus on how we reduce this rising violence because it is negatively impacting the economy."
Latest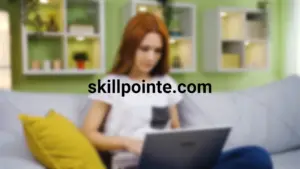 November 30, 2023
Adopting an entrepreneurial mindset is increasingly essential in today's diverse professional world. This approach, emphasizing resilience and innovation, is applicable in various careers, encouraging individuals to see opportunities in challenges and to think beyond conventional methods. SkillPointe recognizes the importance of aligning this entrepreneurial spirit with career aspirations. The organization assists individuals in transforming […]
Read More