What Apple's CES 2020 Attendance Means for the Future of Trade Shows
It's no secret – as Apple goes, entire industries tend to follow.
That's why it's significant that, for the first time in an official capacity since the show's 1992 edition, Apple will be present and accounted for at the 2020 Consumer Electronics Show (CES).
The immediate measurables are there – Apple will be showcasing its HomeKit smart home service and taking part in a show panel on consumer privacy, a growing concern as our world grows ever more connected.
But what lasting impacts could Apple's decades-in-the-making attendance have?
Paving the Way for a New Focus on Privacy and Security
Regarding Apple, specifically, the move highlights a continued push into the realm of consumer privacy, which has picked up steam in the wake of stumbles by competitors like Google and Facebook.
As the Internet of Things and other aspects of technology's role in consumers' lives continue to grow, companies around the world, including B2B-focused efforts, will continue to work to leverage this interconnectivity. However, the temptation to go all-in without enough regard for consumer sensitivity to how their data is collected, used and sold could carry with it a quick crash and burn.
A wider net and more careful attention to detail regarding privacy and security, then, will likely be critical moving forward. If Apple is cashing in on a role as an example of consumer security in the face of growing privacy concerns, others will certainly follow suit.
Apple's Appearance Forecasts a Return to the Trade Show Frontier
Though the company won't be debuting any new products at CES 2020, Apple's commitment to making the trip to Las Vegas carries with it consequences for distributors and manufacturers looking to work with the tech giant or its competitors.
Apple's forward-facing commitment to privacy could result in stingier requirements for partnering with the company, and more attention could be paid to lapses. Further, with Apple potentially back in the ring for good at CES, its largest-scale counterparts could embark on a path that leads to their own ramped-up appearances and consumer experiences.
CES itself could bend and warp around Apple, as well – according to Business Insider, even the looming possibility that the company would attend CES a year ago inspired a wave of products and accessories compatible with Apple devices on the show floor.
If the mere idea that Apple could make itself known at the show carried that much weight, how much more clout would a string of appearances have?
One thing is certain – CES, already touted as the leading annual show for all things consumer technology, could be prepped for a Renaissance of sorts.
---
For the latest thought leadership, careers, news, and event coverage across B2B, be sure to check out our industry pages.
Latest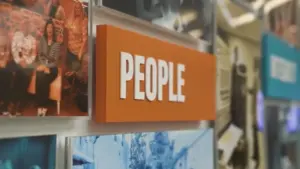 November 29, 2023
At IC System, the language of empathy speaks louder than the transactions of debt collection. In a compelling video feature, IC System's dedicated team casts a spotlight on their unique approach—combining heartfelt empathy with innovative solutions to navigate the often challenging landscape of financial obligations. IC System champions a path of compassion, delving deep […]
Read More