Commercial Printing Solutions Case Study with Patriot Print
Print Precision kicked off a four-part series with a case study on commercial printing solutions within small printing operations. Brett Sutton, President at Patriot Print Fulfillment, joined DigiTech's President, Patric Coldeway, and Host Daniel J. Litwin for a look at the one-year journey documenting TruFire printer's adoption strategies. One week into the partnership, Sutton said his company had already seen results from this unique commercial printing solution.
"I wanted to offer something different where we're helping people out that need help and can't get it otherwise. People spent much more money than they needed to get something done," Sutton said.
Sutton's background is in restaurant print fulfillment, but a couple of years ago, he branched out with Patriot Print Fulfillment to tackle additional areas. "What we do today is the large format flatbed printing our business," Sutton said. "I also do embroidery in-house. We try to offer a one-stop-shop fulfillment. We pretty much encompass almost all of the aspects of printing solutions."
Sutton considers himself a bit of a gambler, but when he searched for new print technology that offer commercial printing solutions, he didn't feel much risk betting on DigiTech's TruFire LTX2.
"The speed alone was what drew me over there to watch it," Sutton said of his first experience seeing the TruFire. "I realized the machine I had at the time was a great entry-level machine but wasn't going to cut it for the way I wanted to take this company and grow it. Flash forward to one week ago, and the TruFire LTX2 made its debut at Patriot."
If Sutton had one complaint about the TruFire: it was too fast! It was that it is so fast that work backed up in his cutting area. Not to worry—Sutton said a new cutter is on its way. It's a challenge he was more than willing to solve.
Latest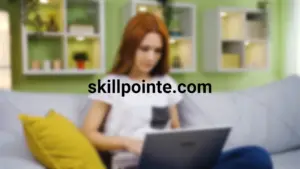 November 30, 2023
Adopting an entrepreneurial mindset is increasingly essential in today's diverse professional world. This approach, emphasizing resilience and innovation, is applicable in various careers, encouraging individuals to see opportunities in challenges and to think beyond conventional methods. SkillPointe recognizes the importance of aligning this entrepreneurial spirit with career aspirations. The organization assists individuals in transforming […]
Read More