Elevating the Customer Experience with Unmatched Service
So many modern companies want to force customers to be loyal. In the printing industry, many look to lock customers into service contracts, saying they won't be able to perform repairs if the customer doesn't enter the agreement.
That is not the DigiTech way.
"We have the ability to service the printer long-term, and that's important to us, because these customers that buy printers from us? They trust us," said Patric Coldewey, Founder and President of DigiTech. "Trust is the No. 1 reason we get the customers that we get. They trust us to maintain and make sure we'll always be able to service their machine. They like the way we do it."
Part of the reason DigiTech is able to utilize that method is it now builds its own printer rather than repurposing a product from another manufacturer. TRUFIRE printers achieve a rare precision and have a number of technological components that make them tops in the market.
"We used the very best technology and what we felt was the best print head at the time, as well as the best curing capability, which was the LED lamps we use from another U.S.-made company," Coldewey said. "We built something we thought fit well within the market and something we thought would be easy to service and support for a long time. That's really what we set out to do."
Even in production of its printer, service was front of mind, with DigiTech keen to back the product it produces.
In addition to servicing any printer DigiTech produces, there's also a personal connection. A customer's local representative fields calls with issues and can remote in to take a look, often solving problems in the amount of time it would take to even get a hold of someone in competitors' call centers.
Be sure to subscribe to our industry publication for the latest news, videos, and podcasts in the Software & Technology Industry.
Twitter – @MarketScale
Facebook – facebook.com/marketscale
LinkedIn – linkedin.com/company/marketscale
Latest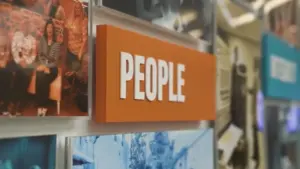 November 29, 2023
At IC System, the language of empathy speaks louder than the transactions of debt collection. In a compelling video feature, IC System's dedicated team casts a spotlight on their unique approach—combining heartfelt empathy with innovative solutions to navigate the often challenging landscape of financial obligations. IC System champions a path of compassion, delving deep […]
Read More