HDBaseT 3.0 is the Latest in Multimedia Delivery Solutions
HDBaseT 3.0 seems to be the top choice for uncompressed multimedia delivery solutions thanks to recent technological innovations. This solution is the only fully uncompressed HDMI 2.0 multimedia and 5Play on the market.
Several features HDBaseT 3.0 the go-to choice for long-distance, uncompressed multimedia transmission. HDBaseT 3.0 enables long-distance distribution up to 100m/328ft and ultra-high speed uncompressed HDMI 2.0 audio & video, independent stereo audio, 1GB Ethernet, USB 2.0, control, and power, with zero latency, all over one cable. For immersive AV experiences, HDBaseT 3.0 can provide the speed, quality, and reliability needed to make an impact.
What drives the innovations of HDBaseT 3.0 and makes it a necessity for the ProAV market? Daniel Shwartzberg, Head of Technical Education for the HDBaseT Alliance, gives his perspective on why the industry is excited about HDBaseT 3.0 and its improvements to multimedia delivery.
Daniel's Thoughts
"What a great question. The ability to extend truly uncompressed 4K@60Hz 4:4:4 video over a single field terminated category cable. Well, that's already a big deal for residential AV installs, for eSports, and of course for immersive experiences. However, where we really see HDBaseT 3.0 making, another major difference is in the field of unified communications and collaboration.
So, we're talking about video conferencing as well as the new normal that is distance and hybrid learning. So, this is where HDBaseT 3.0's ability to provide professional grade USB extension, including power delivery, is a real needle mover. This is especially important in ever popular and growing bring your own device or BYOD installations where simple plug and play operation is a real requirement.
Now, there are many use cases for this, of course, including corporate meeting rooms, huddle spaces, school classrooms, as well as university lecture halls. And the HDBaseT Alliance ensures product interoperability across an ecosystem of more than 200 member companies mitigating supply chain challenges and other equipment availability delays.
It's all backward compatible, of course, making existing HDBaseT infrastructures easily upgradeable to the highest common feature set, which results in cost saving opportunities for both installers as well as their clients."
Article by James Kent
Latest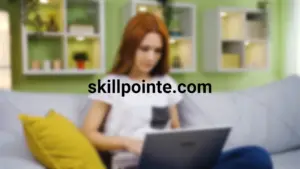 November 30, 2023
Adopting an entrepreneurial mindset is increasingly essential in today's diverse professional world. This approach, emphasizing resilience and innovation, is applicable in various careers, encouraging individuals to see opportunities in challenges and to think beyond conventional methods. SkillPointe recognizes the importance of aligning this entrepreneurial spirit with career aspirations. The organization assists individuals in transforming […]
Read More