Why the Surveillance Tech at the Edge Needs a Rugged NVR
The need for capable, flexible and resilient NVRs is more apparent than ever. In an October 2019 study, Gartner, Inc. found that outdoor surveillance cameras will most likely be the biggest market for 5G IoT solutions through 2023.
On today's episode of the MarketScale Technology podcast, we're rejoined by returning contributor Premio, a global solutions provider specializing in computing technology from the edge to the cloud.
Our guests Phillip Hall, Content Marketing & Communication Manager, and Dustin Seetoo, Director of Product Marketing, gave us insight on surveillance technology at the edge and, more specifically, the growth and use cases for NVRs at the rugged edge.
NVR technology has improved and become more capable over the last several years to meet the demands of the rugged edge, environments that are often remote, detached or satellite locations, both manned and unmanned.
With more computational storage and power, these rugged NVRs bring processing and overall capabilities closer to the surveilled environment, reducing latency right as the need for network surveillance en masse at the rugged edge becomes a top priority for connected cities to come.
Hall and Seetoo pulled from Premio's client experience and industry expertise to break down…
What defines a rugged edge environment
Why more demanding environments need surveillance technologies
What has led to improved computational power and decentralization for NVRs
How Premio's rugged NVR solutions aim to create standards for the industry
How the incoming expansion of 5G and smart cities will drive
Follow us on social media for the latest updates in B2B!
Twitter – @MarketScale
Facebook – facebook.com/marketscale
LinkedIn – linkedin.com/company/marketscale
Latest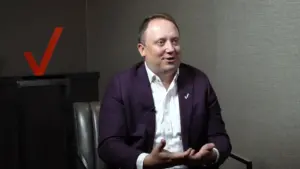 December 1, 2023
For a special episode of The Verizon Partner Network the focus was on the considerable role of partnerships in the Verizon Partner Program and the leaders shared their perspectives on the initiative. Their conversation brought about a lot of thought-providing context on the evolving telecommunications landscape. In today's era, collaboration and integration are key to […]
Read More