Top Trends at CES 2023 from Bosch, John Deere, and More
Top notch technology and top notch attendance secured CES 2023 its gold medal; to put it simply, this year's CES was a huge success. The world's largest and most prominent consumer electronics and technology exhibition, CES served its usual role as a testing ground for ground-breaking innovations across multiple verticals. From 5G to Web3, and from accessibility and sustainability to home entertainment, the show highlighted some exciting strides in network technology, ESG-oriented business models and products, and a whole crop of mobility solutions that are redefining how we'll move people and packages around safely.
More than 115,000 people (beating expectations for the year!) attended CES 2023, browsing showcases from over 3,200 exhibitors including top featured companies like LG, Amazon, Google, John Deere, Sony, the Indy Autonomous Challenge, and more. While these companies are setting their own trends in the consumer electronics space with their new solutions, often the market speaks faster than the manufacturing floor, meaning companies at show responded to current and predicted market forces with their showcases to hopefully meet the demand of the moment. So what are those market forces, or trends, that helped shape the technologies at CES 2023? Here's what we learned based on a handful of companies at the show.
Rideshare Safety
Tech company Bosch recently revealed its latest product, RideCare Companion — an internal camera that can be placed inside any ride-sharing vehicle as an emergency tool. The product will operate as a button that either the driver or the passenger can utilize in case of an emergency. RideCare Companion is basically an SOS button meant to assist the driver in helping any passenger in need and even connect to a dispatcher for assistance or emergency services.
The company's director of ridesharing solutions, Alexander Djordjevic, discussed how the product will function, including its ultimate purpose for the future of ridesharing experiences. He added that many companies are exploring this technology for the ridesharing industry.
"This service is actually meant to also lower the barriers maybe if you drive at night, or as a driver, but also a passenger so if something happens you just more transparency about everything what is happening and to increase, let's say maybe also this trend of mobility and uses of mobility also in all sorts of situations maybe … this is an additional layer of safety which can provide so, this is really helping and also to boost, a little bit, the industry — at least that's our target," Djordjevic said.
Heavy Industry Automation
Caterpillar Inc. made its first appearance on the show floor of CES 2023, even allowing guests to get a feel of the operations behind its big tech mining machinery and equipment. The manufacturer was there to promote construction tech via its remote operation station. While that wasn't its only solution, the virtual operation was one of the more memorable activities that Caterpillar offered at the event. Guests were able to operate the company's mining bulldozers located in Arizona and Illinois, respectively, from the floor of the CES.
In its debut at the show, the company also wanted to emphasize its standing in the tech industry and promote its recruitment strategy. Mindy Elsasser, Caterpillar Inc.'s Mining Customer Experience Manager, said the goal was to inform and educate people on their mission, which is expanding in scope as heavy industry safety needs grow and potential solutions from the AV and IoT worlds arise.
"Within mining we are very focused on helping our customers, one, keep safe. Safety is important especially in mining, making sure everyone gets home safely every day. We're also focused on helping them again, with their productivity, reducing emissions is very, very key, again, the recruiting effort making sure we have the latest talent, the latest folks that can help us as we keep striving to stay on the cutting edge," Elsasser said.
Agricultural & Supply Chain Visibility
Introducing one of the most impactful inventions in the farming industry and farming equipment is Monarch Tractor with its machinery that will close the gap between consumers and farmers. At CES 2023, the company's founder and CEO, Praveen Penmetsa, discussed just how the tractor works and why it's more necessary now than ever before.
Equipped with GPS and a camera with sensors, the Monarch Tractor allows farmers to show consumers how their food is grown and harvested. Penmetsa said this new-age process not only allows some transparency for the consumer but gives the farmer some great benefits that will improve a farming business.
"The goal here is if we can actually create the connection, the farmer gets to make more money because they can use that data for certification, they can use that data to showcase to the end consumer how they've grown the food. And from a consumer standpoint, we get traceability. We know where our food came from, when was it harvested, what chemicals were used, etcetera, and all of that makes the ecosystem better. The goal here is, to make farmers more profitable and make the food ecosystem more sustainable," Penmetsa said.
Robotics in Agriculture
John Deere, the leading manufacturer of agricultural machinery, heavy equipment, forestry machinery, diesel engines, drivetrains used in heavy equipment, and lawn care equipment, was at CES 2023 showing off its recent updates to farming equipment among other tech. Jorge Heraud, VP of Automation & Autonomy at John Deere, shared with MarketScale what we should be expecting from robotics in the future as we advance past traditional forms of manufacturing.
"Robotics, computer vision, and optical systems have in general been used in factories in the past, right? So factories are today very automated and robotics are used quite extensively. It's a very structured environment. Everything is exactly the same, right? And as robots are graduating from the factory, the next natural place is to go to areas like farming, which I call semi-structured. The plants are all grown in rows, there are a lot of extraneous things. So a farm is a unit where you can operate without anybody else being there. In, some ways it's like an outdoor factory.
You need to deal with a lot more unexpected things. There are weeds, there's disease, and lighting that changes throughout the day, but it's a place for robots to graduate to from the factory, in this semi-structured environment where it's not like driving in the middle of a city or, trying to navigate on a show like this where there are a lot of people.
It's what you're going to encounter. It's going to be plants that are planted in rows and there's a machine that is specialized for this, so it's a natural place to graduate. And by the way, Construction has also some of those same elements. So I think what you can find is going to happen next is that construction is going to be the next big area where this starts to happen."
Making Every-Day Movement More Precise
Point One Navigation is a company committed to solving the navigation problems of the future through its high precision localization. The company was also a proud sponsor of one of teams competing at this year's Indy Autonomous Challenge in Las Vegas. Aaron Nathan, CEO and Founder of Point One Navigation, shared with us the technical aspects of the technology powering not only high-speed races but also every day commutes, and how it's changing what people can do with traditional GPS.
"I'm Aaron, CEO and founder of Point One Navigation. We are happy to be sponsoring one of the teams in the Indie Racing Challenge here at CES. The team from Hawaii, they are using some of our positioning technology on their vehicle and this is just an incredible program because not only are these cars pushing the absolute limits of what you can do on a vehicle, but frankly, with the technology that eventually will be in production cars, but it's also giving the students an amazing opportunity to be involved in something early in their careers.
I got my start looking at this back in the DARPA Grand Challenge days when I was at university. So I'm really happy that we're extending that same type of opportunity to students who are working on this today in their university program. It's a really important thing for developing future vehicles that will be safer or more convenient and it's just really exciting to see."
Latest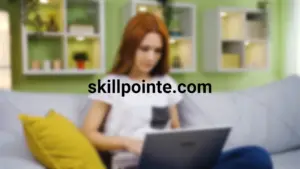 November 30, 2023
Adopting an entrepreneurial mindset is increasingly essential in today's diverse professional world. This approach, emphasizing resilience and innovation, is applicable in various careers, encouraging individuals to see opportunities in challenges and to think beyond conventional methods. SkillPointe recognizes the importance of aligning this entrepreneurial spirit with career aspirations. The organization assists individuals in transforming […]
Read More