What Will Make a Virtual-Only CES Valuable to Guests?
The tech industry's most astounding innovations often premier on the global stage at CES–the Consumer Electronics Show. Recently the conference organizers, the Consumer Technology Association (CTA), announced the world-famous conference will go virtual in 2021. With an event so heavily focused on networking, how will a virtual experience change and perhaps improve a participant's experience?
Powered by RedCircle
Business Casual hosts Daniel Litwin and Tyler Kern check in with technology PR professional Ronjini Joshua for her perspective. Joshua is the Owner & President of The Silver Telegram, a PR agency focused on brand awareness, media relations & thought leadership for technology brands, specifically. She points out that a virtual experience may "allow us to be able to experience more of the show itself," cutting out the fluff of travel time and walking the floor. The virtual experience is inherently more efficient, and participants will be leaning in to get the most out of it. Joshua also encourages participants to network not only at the show but beforehand as well, which will make starting meaningful conversations all the more fluid.
Latest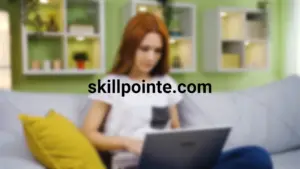 November 30, 2023
Adopting an entrepreneurial mindset is increasingly essential in today's diverse professional world. This approach, emphasizing resilience and innovation, is applicable in various careers, encouraging individuals to see opportunities in challenges and to think beyond conventional methods. SkillPointe recognizes the importance of aligning this entrepreneurial spirit with career aspirations. The organization assists individuals in transforming […]
Read More