Envy Gaming Founder Shares the Details of the OpTic Gaming Merger
Key Points:
Esports leaders merge to drive innovation in the field.
Fans are excited about the merger and what's to come.
The brands look to expand beyond esports to media ventures.
Commentary:
The big news in the esports world is the merger of Envy Gaming and OpTic Gaming. This unification brings together two of esports most impressive teams and promises to deliver excitement for fans. Providing insights on the merger, Mike Rufail, Founder and Chief Gaming Officer of Envy Gaming, sat down with Game Changers host Katie Steinberg.
"We really fill the gaps of each other, and this merger is really for the fans so we can deliver the ultimate experience for them. We want to create awesome moments for them to watch," Rufail commented.
Rufail and OpTic Gaming leader Hector Rodriguez are long-time friends and rivals, with teams competing against each other. The merger should set the company on a new path to grow, innovate, and prosper.
Envy will retain its 21,000-square-foot headquarters and training facility in Dallas. Rufail, a Texas native, was thrilled to start his business in the state. "I've traveled all over the world, and Dallas was always a play where people showed up for esports. Esports has always been popular in Dallas."
The new joint venture will bring an even bigger spotlight on the companies and esports. It's the new age of sports in a digital world. Rufail noted that it has advantages over traditional sports because those games aren't evolving. "With gaming technology, we're always doing new things to keep gaming exciting with more capabilities."
Talking about what that next big thing will be, Rufail noted VR. "It's taken a long time, but we're starting to play around with it more now that it's more accessible."
The new company will move beyond esports into media ventures, content creation, and live events.
More Stories Like This:
Nike Dallas FC Was Created to Help Solve the Inefficiencies of Youth Sports
Latest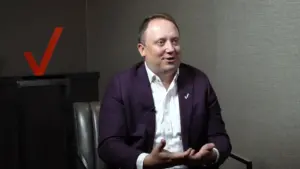 December 1, 2023
For a special episode of The Verizon Partner Network the focus was on the considerable role of partnerships in the Verizon Partner Program and the leaders shared their perspectives on the initiative. Their conversation brought about a lot of thought-providing context on the evolving telecommunications landscape. In today's era, collaboration and integration are key to […]
Read More