The Road to Becoming a Maverick of Sponsorships
Corporate sponsorships have been a key source of revenue for professional sports teams. However, the era of buying a sign is no more. Now, it's all about the experience. Game Changers host Katie Steinberg chatted with Michael Mattocks, Senior Director of Corporate Sponsorships for the Dallas Mavericks, to get his insights.
Mattocks has a unique career path. His fascination with the NBA was always a big part of his life, but he didn't know it could be his job. After spending 15 years in the legal field, he made a phone call to the Mavericks that would change his life.
"I spoke to the head of HR to get some information on how to work there. He explained for an hour how teams are set up and recommended corporate sponsorship," Mattocks explained.
That fateful conversation turned into a job interview and a career. He's been with the company 17 years, and a lot has changed. "The sponsorship things we did 15 years ago, we don't do at all now. Now, it's about getting that one thing you can buy—the excitement of being at a game," Mattocks said.
With the influx of technology and social media, sponsorship opportunities evolved. "The experience of the sound and feel of the game and melding that with a sponsorship brand integration generates affinity and excitement," Mattocks noted.
Everything digital is also trackable and measurable, so sponsors understand the impact. One example Mattocks shared was the Mavericks partnership with Texas Oncology. "Patients came and told their stories, interacting with players. Seeing that is the best part of the job."
On the Next Episode of Game Changers:
Host Katie Steinberg will be sitting down with CFL and NFL Hall of Famer Warren Moon. The duo will discuss how athletes navigate their post-playing careers, debate whether or not there is enough talent coming out of college to support an ancillary league like the XFL, and how philanthropy has affected Moon's second half act.
Latest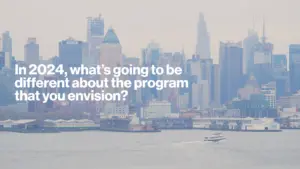 December 1, 2023
In the dynamic telecommunications landscape, Verizon's Partner Network continues to evolve, adapting to new trends and opportunities. For another segment featuring Mark Tina, VP of Indirect Channel Distribution and Channel Chief at Verizon Business Group, he explores exactly what types of significant changes and advancements the Verizon Partner Network will see in 2024. In this […]
Read More