How Delivery Drivers and Businesses are Navigating Auto Insurance Needs
On this episode of MarketScale TV, Voice of B2B Daniel Litwin sits down with Leslie Kasperowicz Insurance Expert at BuyAutoInsurance.com and former Farmers CSR, to discuss how restaurants and QSRs who've transitioned to delivery since COVID should be navigating the complicated world of delivery drivers' auto insurance.
Since COVID hit, Kasperowicz explains that demand for commercial drivers' insurance has increased as small businesses and the recently unemployed turn to gig-based delivery platforms. Though getting insurance to cover your vehicle for work purposes sounds straight-forward enough, a lack of standardization among delivery platforms has made the process unpredictable.
Different platforms, from Postmastes and GrubHub, to Dominos and Jimmy Johns, offer different levels of insurance. Some insure their drivers fully, while some insure drivers for only a set amount after they've exhausted their personal insurance. For many drivers, insurance is all out of pocket, with platforms offering no drivers insurance at all.
Kasperowicz explains how this landscape will change as COVID continues, offering perspective on whether more delivery platforms will offer insurance or offload the responsibility onto the driver, what the consequences are of either move on the business and driver, and for businesses with a managed fleet of vehicles, how they should navigate finding the right kind of commercial insurance for their fleet. She also gives insights on how increased delivery infrastructure might push the insurance industry respond with price hikes.
Follow us on social media for the latest updates in B2B!
Twitter – @MarketScale
Facebook – facebook.com/marketscale
LinkedIn – linkedin.com/company/marketscale
Latest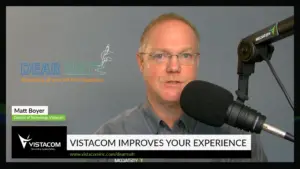 December 11, 2023
In a time when the AV industry supply chain faces unprecedented challenges, understanding its current status and future trajectory is crucial. In this week's segment of "Dear Matt," presented by Vistacom, host Matt Boyer, the Director of Technology at Vistacom, brings his over 30 years of experience in the audiovisual industry to the status […]
Read More