7 Essential Buy Guides for Cameras, Gear, and Equipment
Investing in new cameras, gear, and equipment? Purchase with intention with these helpful filmmaking camera and gear roundups.
As we posted the other week, the digital filmmaking landscape is changing at an astounding rate. For both professional and amateur filmmakers and videographers, this can be a mixed blessing of sorts.
Yes, cameras and gear are advancing almost by the day. But, it also means that prices are being cut and quality equipment is more affordable and ready-to-use than ever before.
And while you should still do your diligence into what your exact film and video needs truly are — as well as research into what types of gear are better investments than others — for those looking to invest in new cameras, gear, and equipment, here are some essential "buy guides" to help with your purchasing decisions.
Read more at Premium Beat
Latest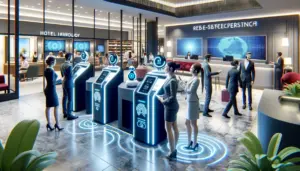 December 8, 2023
Facing critical staffing shortages, over 80% of hotels struggle to fill positions despite offering higher wages and flexible hours, as reported by a recent American Hotel & Lodging Association survey. While slightly improved since May 2022, this situation highlights a significant challenge in the hospitality industry, with housekeeping roles being the most urgently needed. […]
Read More