Camera Insights: The Best A-Cam and B-Cam Video Setups
Investing in a solid setup is well worth your money. Let's take a look at three of the best A-Cam, B-Cam video camera setups currently on the market.
There are more video cameras available today than ever before. Not only do you have your great line of DLSR and mirrorless prosumer cameras, there are also many high-end cinema cameras that run the gamut of specs and price tags.
Speaking from experience, when I worked in-house with a video production company, there were often times when I needed at least a couple of cameras for a shoot. In many cases, these are A-camera and B-camera setups, where your A-cam is your high-end option for the majority of your filming, while your B-cam is usually your slightly lower-end camera, used for off-angle coverage and pickup shots.
In any situation, you can always mix and match your camera selections for the unique needs of your project. However, if you're looking to invest in a solid setup — or just looking for some good go-to options — here are some of the best A-cam, B-cam setups currently on the market.
Read more at The Beat
Latest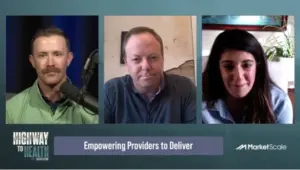 December 6, 2023
The healthcare industry is undergoing a significant transformation, driven by the need to improve patient experiences, access, and outcomes. Amidst this shift, contract lifecycle management (CLM) is emerging as a critical tool for healthcare providers. With the increasing pressure on cost management and compliance, healthcare organizations are seeking solutions that streamline operations and enhance […]
Read More