Get Excited for What Axibo's New Slider AI Can Do
This slider from Axibo uses machine learning to manage control across all axis automatically.
Artificial intelligence. It's rapidly becoming the one feature that spans across every single tool in our filmmaking quiver, including a new super-smart slider from Axibo, that will probably do a better job at moving your camera than you can.  And when our tools become smarter than we are, it's only a matter of time before we're out of a job! But let's look at Axibo anyway. It's really cool.
If you think about it, it's kind of a misnomer to call Axibo a smart slider. It's actually a virtual cameraman that uses it's AI to lock onto a human face and follow it anywhere in the frame. The camera will then use pan, tilt, and slide to move the camera as it keeps the subject's face in frame.
Read more at No Film School
Latest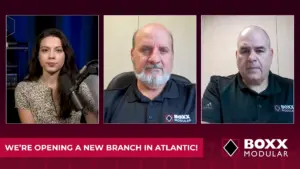 December 4, 2023
In an era where construction innovation is reshaping the industry, modular construction's growth continues to rise. In this episode of Built Modular, Boxx Modular's strategic expansion into Moncton, Atlantic Canada takes center stage. Host Gabrielle Bejarano welcomes Charles Landry and Ray Girouard to explore the implications of this venture. Bejarano, Landry, and Girouard discuss […]
Read More