'Peanut Butter Falcon' DP Explains Why a 2-Camera Setup Is Your Best Friend
Afraid to shoot with more than one camera? Let The Peanut Butter Falcon DP Nigel Bluck put your mind at ease.
Making a film is difficult when you're shooting with just one camera, so it stands to reason — at least for some — that shooting with more than one makes things that much more so.
In fact, I'd argue that the somewhat inaccurate belief that multicam setups make shoots more challenging, rather than budgetary restrictions, is the prime reason burgeoning filmmakers avoid them. So, to help demystify the process and, hopefully, assuage your fears of intimidating multicam shoots, here's a video from Indy Mogul in which Ted Sim talks with DP Nigel Bluck about the cinematographic approach he took on The Peanut Butter Falcon, from how he (barely) lit certain scenes to the incredible benefits of shooting with two cameras.
Read more at No Film School
Latest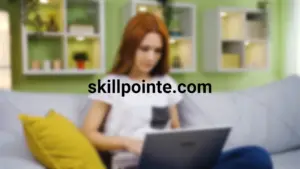 November 30, 2023
Adopting an entrepreneurial mindset is increasingly essential in today's diverse professional world. This approach, emphasizing resilience and innovation, is applicable in various careers, encouraging individuals to see opportunities in challenges and to think beyond conventional methods. SkillPointe recognizes the importance of aligning this entrepreneurial spirit with career aspirations. The organization assists individuals in transforming […]
Read More