Production Tips: Making Interviewees Comfortable
Shooting interviews for your next video project? Follow these tips to make your interviewees comfortable and get the best results.
Conducting interviews for film, video, or television requires a nuanced skill set. Yes, strong technical knowledge is important so you can set-up, light, and record audio effectively. But the hallmark of a successful interview is the quality of footage and sound bites you get out of your interviewee.
How do you do it? You have to make your interviewee relaxed, comfortable, and confident — which is easier said than done. Here are seven tried-and-true ways to help you get the most out of your next interviewee.
Read more at Premium Beat
Latest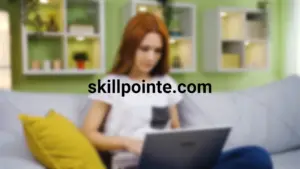 November 30, 2023
Adopting an entrepreneurial mindset is increasingly essential in today's diverse professional world. This approach, emphasizing resilience and innovation, is applicable in various careers, encouraging individuals to see opportunities in challenges and to think beyond conventional methods. SkillPointe recognizes the importance of aligning this entrepreneurial spirit with career aspirations. The organization assists individuals in transforming […]
Read More