RØDE Crowns Its 2020 My RØDE Reel Winners
Watch all of the winning films here.
My RØDE Reel is one of those filmmaking competitions creators look forward to participating in all year. In fact, 2020 saw entries triple compared to last year, with participants spanning across 114 countries and winners from 12 different countries taking home their share of $1 million in cash.
The competition is broken down by genre, including comedy, drama, documentary, animation, sound design, among others. The overall winner is selected by panel of judges including Selina Miles, Meyne Wyatt, and Ryan Connolly of Film Riot.
Read more at No Film School
Latest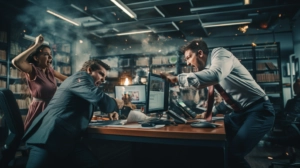 September 22, 2023
The kind of news that is delivered everyday serves as a grim reminder of the escalating violence across the U.S. Evidently, the need for proactive measures to ensure safety has never been more pressing. Such violence is not limited to any particular locale. It's actually permeating in so many different areas once considered […]
Read More