Shooting Sports Video – How to Capture the Best Sports Footage
When it comes to showcasing your skills as a filmmaker, few subjects offer more possibilities for capturing the excitement, action, or drama of life than sports.
And few sports give you the mix of tense showdowns and dynamic running plays that you get from baseball.
In baseball, action takes place on several levels, moving from wide and expansive play to narrow and more intensely localized moments, so this presents some fascinating challenges to the indie filmmaker wishing to capture the intricacies of the play on the various levels it takes place.
Here are a few tips to help you make the best of your baseball film.
Read more at Filmmaking Lifestyle
Latest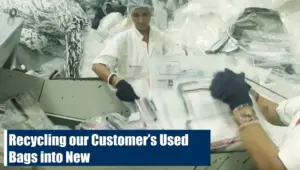 December 6, 2023
This video focuses on EcoLOK4, a groundbreaking product by CONTROLTEK that exemplifies innovation in sustainability. It highlights the process of transforming landfill waste into new deposit bags, with 90% of each bag's material being repurposed trash. This initiative not only reduces waste but also closes the sustainability loop, demonstrating CONTROLTEK's commitment to environmentally friendly […]
Read More