The Director of 'Shazam!' Gives You His Best Filmmaking Advice
David F. Sandberg, director of genre films like "Shazam!," "Lights Out," and "
Annabelle Creation," has great advice for making movies.
Swedish filmmaker David F. Sandberg acknowledges that you are always growing and developing as you continue through a creative career, but you pick up what works best along the way.
And he should know.
His career spans over a dozen short and feature films, and he's found out a lot during his career. He presented a few pieces of advice for young filmmakers on his YouTube channel, for which he goes by the very awesome pseudonym ponysmasher.
Read more at No Film School
Latest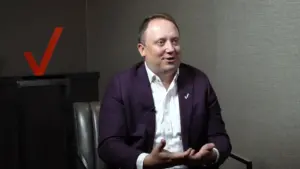 December 1, 2023
For a special episode of The Verizon Partner Network the focus was on the considerable role of partnerships in the Verizon Partner Program and the leaders shared their perspectives on the initiative. Their conversation brought about a lot of thought-providing context on the evolving telecommunications landscape. In today's era, collaboration and integration are key to […]
Read More