The Long-Awaited Sony FX6 Will Be Officially Announced Next Week
The release of the new Sony FX6 is getting close.
Sony announced via Instagram that it would launch the much talked about FX6 via a livestream with Alister Chapman on Tuesday, Nov. 17 at 4 p.m. GMT (11 a.m. ET, 8 a.m. PT).
If you don't know who Chapman is, you're in for a treat. He's the Gerald Undone of Sony cameras. The DP-guru really knows what he's talking about and publishes must-reads for any Sony shooter over on his website XDCAM.
Read more at No Film School
Latest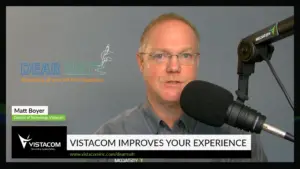 December 11, 2023
In a time when the AV industry supply chain faces unprecedented challenges, understanding its current status and future trajectory is crucial. In this week's segment of "Dear Matt," presented by Vistacom, host Matt Boyer, the Director of Technology at Vistacom, brings his over 30 years of experience in the audiovisual industry to the status […]
Read More