Video Tutorial: Determining The Best Lens for Your Project
Which focal length communicates which feeling in which situation? We break down the options down in our latest video tutorial.
As a storyteller, I'm constantly trying to determine what focal length works best to evoke a particular emotion in a scene. If the character knows something the audience doesn't, do I shoot my scene on a wide 16mm or a telephoto 200mm? If my character is claustrophobic or afraid, what focal length best represents that emotion?
In this tutorial, I break down some of cinema's most-used focal lengths (16mm, 24mm, 35mm, 50mm, 100mm, and 200mm) and explore which work best to communicate the message I'm trying to get across with the scene.
Read more at Premium Beat
Latest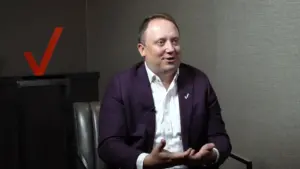 December 1, 2023
For a special episode of The Verizon Partner Network the focus was on the considerable role of partnerships in the Verizon Partner Program and the leaders shared their perspectives on the initiative. Their conversation brought about a lot of thought-providing context on the evolving telecommunications landscape. In today's era, collaboration and integration are key to […]
Read More