Watch How Wes Anderson and DP Robert Yeoman Made These 5 Iconic Shots
Who better to deconstruct Wes Anderson's visual style than his longtime collaborator, DP Robert Yeoman?
You'd be hard-pressed to find someone who doesn't associate whip pans, slow motion tracking shots, and overheads of perfectly placed props with Wes Anderson.
The Isle of Dogs director has one of the most recognizable visual styles in both modern live-action and stop-motion filmmaking, but despite him being a self-proclaimed perfectionist when it comes to the look of his work, he wouldn't be able to achieve it without cinematographer Robert Yeoman, who has lensed every live-action film the Anderson has ever made.
Yeoman offered some insider knowledge in this video for Cooke Optics TV, breaking down some of the most iconic shots in the pair's filmography. In doing so, he gave fans and filmmakers a deeper understanding of how these impressive visuals were achieved, why they were chosen, and how they affect audiences on an emotional and psychological level.
Read more at No Film School
Latest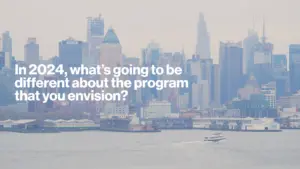 December 1, 2023
In the dynamic telecommunications landscape, Verizon's Partner Network continues to evolve, adapting to new trends and opportunities. For another segment featuring Mark Tina, VP of Indirect Channel Distribution and Channel Chief at Verizon Business Group, he explores exactly what types of significant changes and advancements the Verizon Partner Network will see in 2024. In this […]
Read More