Watch: Tips on Shooting in Tight Spaces to Get Creative Shots
Want to capture a unique angle or perspective? Then you'll have to get creative with camera placement.
In filmmaking, coverage is pretty straightforward. You've got your standard shots, like wides, mids, and close-ups, your over-the-shoulders, two-shots, and dollies, but occasionally it necessary to throw in something creative to give your audience something new and interesting to look at. You can do this a number of ways, but one that is definitely worth mentioning is by shooting these kinds of shots from a unique perspective.
In this video, Jay P. Morgan from The Slanted Lens goes over some tips on how to approach camera placement more creatively, how to set up shots in weird, often small or tight spaces, as well as how to go about lighting these peculiar shots.
Read more at No Film School
Latest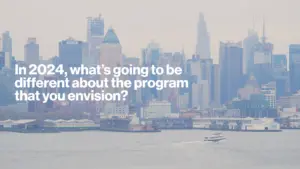 December 1, 2023
In the dynamic telecommunications landscape, Verizon's Partner Network continues to evolve, adapting to new trends and opportunities. For another segment featuring Mark Tina, VP of Indirect Channel Distribution and Channel Chief at Verizon Business Group, he explores exactly what types of significant changes and advancements the Verizon Partner Network will see in 2024. In this […]
Read More