What to Consider When Upgrading to the Pocket Cinema 6K
Pocket 4K vs. Pocket 6K? This article discusses the relevancy of both — as well as the price points and specs related to each.
Prices are rapidly dropping, panic is running amok, and conspiracies are rife. No, it's not the next recession; it's the Pocket 4K community growing frantic over the imminent arrival of the Blackmagic Pocket Cinema Camera 6K. The camera has drawn a lot of excitement and an equal measure of unease. Many Pocket 4K users are wondering if they should upgrade, or if they've been cheated out of their 4K investment.
While I can't speak for the entirety of the Pocket 4K community, I do want to evaluate some of the concerns about the Pocket 4K now that the new model has seemingly replaced it (which it hasn't).
(Note: this is not a critique of the Pocket 6K. The specs alone are mind-boggling.)
Read more at Premium Beat
Latest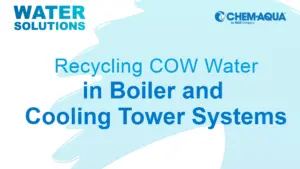 December 7, 2023
For the latest episode of ChemAqua's Water Solutions podcast, the focus was on an innovative approach to water conservation in the dairy industry. The show examined the potential of reusing Condensate of Whey (COW) water, a byproduct of dairy processing, and highlighted some of its economic and environmental benefits. Hosted by Dani Waddell, the informative […]
Read More