The Art of Waiting: NEMO-Q's Holistic Approach To Customer Service Puts Clients First
In the heat of the moment of an event, things often can go wrong. That's especially true during the COVID-19 pandemic, when shifting protocols and regulations have made organizers even more stressed when it's go-time.
This added stress makes you want your queuing solution not only to work well but also to be able to respond quickly if something goes wrong. Something like misreading a monitor doesn't remove the need to quickly understand what's happening and when.
Not only does NEMO-Q respond quickly to customer issues, technician Cameron Evans says it also makes sure that it follows up with clients to ensure the same issues don't pop up in the future.
"That holistic approach, our attention to detail and making sure we follow through with everything. I can't speak the same for other competitors, but one thing I can say that we do is we follow-up, we cover our bases, we make sure we're doing everything we possibly can on our end to make sure the customer we're servicing is getting the help they need," Evans said.
This overall strategy of customer support isn't only applicable to big events. NEMO-Q offers comprehensive support to all its clients, including hospitals and government buildings, which have taken advantage of the technology in big numbers with offices now busier during the pandemic.
"There's an increased demand for our services and services like it, so there was more pressure there to meet those service standards," Evans said. "Did it affect our operations dramatically or impact the level of service we give? I would say no because our approach is built on the foundation of the holistic approach and because the storm of COVID-19 came we were able to withstand it a lot better than I would say some of our competitors out there."
Follow us on social media for the latest updates in B2B!
Twitter – @MarketScale
Facebook – facebook.com/marketscale
LinkedIn – linkedin.com/company/marketscale
Latest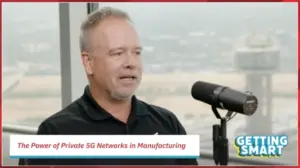 September 25, 2023
The Convergence of 5G and Automation in Manufacturing: A New Industrial Revolution The manufacturing industry stands at an inflection point. Advances in 5G technology and automation are coming together to transform the way products are made, and the role that humans and machines play in this process. Per Treven, Director of Business Development at Ericsson, […]
Read More