Airforce Pilot's Advice on Finding Your "Wingman" in Business: Straight Outta Crumpton
Straight Outta Crumpton focuses on the ways that building relationships is valuable both in business and in life. The guest on this episode is a perfect example of this.
Lt. Col. Waldo Waldman, Air Force Academy graduate, combat decorated Air Force F-16 fighter pilot turned sales guru, performance consultant, executive coach and motivational keynote speaker, joined Greg Crumpton to discuss what it means to be a "Wingman" and how it can benefit yourself and those around you.
"The more I grow in life…you start realizing who those people are that you can build those 'Wingman' relationships with. The way that you gauge that in business or life is somebody that you feel comfortable with going to for help," said Waldman.
For more leadership and relationship insights from Lt. Col. Waldo Waldman, head to his website where he is offering a free download of his audiobook 'Never Fly Solo' to listeners of this podcast.


Latest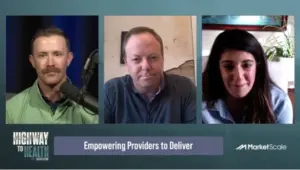 December 6, 2023
The healthcare industry is undergoing a significant transformation, driven by the need to improve patient experiences, access, and outcomes. Amidst this shift, contract lifecycle management (CLM) is emerging as a critical tool for healthcare providers. With the increasing pressure on cost management and compliance, healthcare organizations are seeking solutions that streamline operations and enhance […]
Read More