Digital Learning for Everyone: Disrupting the Norm with Education Technology
Digital learning was a tool prior to Covid-19, a life saver during the pandemic, and through AI, ChatGPT, and other innovative education technology, it's becoming a powerful resource in the education space.
Tech-driven personalized learning is helping reduce educational inequality by giving students, regardless of geographical location or income status, the additional support they need to thrive in a post-pandemic landscape.
Language teachers and students worldwide get a recent boost from today's EdTech solutions through a partnership between Digilangua, a New York-based provider of a digital library of comprehensible novels, and Magic EdTech, a digital learning platform providing digital learning solutions for everyone.
This partnership caught the attention of DisruptED's Ron J. Stefanski. He spoke with Magic EdTech's Vice President, Dipesh Jain, to learn more about the positive disruptions happening in the EdTech space.
Jain helms from India, where he started his career in physical therapy. He shifted gears, getting his MBA in sales in marketing, before moving to the U.S. with his new wife. Jain's upbringing in a middle-class family in India shaped his passion for learning and understanding the value and opportunities education brings.
"A lot of my relatives and folks were into business," Jain said. "My father had a small shop, and the business wasn't doing well. Because he had a shop, he couldn't further his education. My parents knew the limitations they faced, and they wanted to make sure me and my sister never had to face something like that."
Stefanski and Jain's conversation about digital learning includes the following:
Educating people on how to utilize EdTech better to increase learning
Creating a satisfying and engaging user experience through EdTech to enhance digital learning
Using EdTech to augment, not replace, the teaching experience
"Technology can be a force to improve a teacher's effectiveness," Jain said. "The fears of the technology replacing teachers, or any of the professionals, there are fears of that, but I think, by and large, as we evolve to this new reality, teachers will learn to adopt technology to improve themselves."
About Dipesh
Dipesh Jain is a revenue professional with experience in Sales, Marketing, Presales, & Inside Sales. He leads teams that help generate and sustain growth for organizations. At Magic EdTech, Jain heads the revenue teams to acquire and grow its customer base. Jain received his MBA in sales & marketing from SVKM's Narsee Monjee Institute of Management Studies.
Latest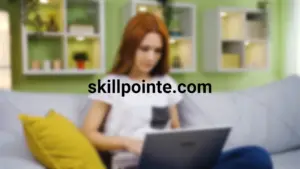 November 30, 2023
Adopting an entrepreneurial mindset is increasingly essential in today's diverse professional world. This approach, emphasizing resilience and innovation, is applicable in various careers, encouraging individuals to see opportunities in challenges and to think beyond conventional methods. SkillPointe recognizes the importance of aligning this entrepreneurial spirit with career aspirations. The organization assists individuals in transforming […]
Read More