Amazon, Impossible Foods Lead Two Different Green Revolutions
In the world of B2B this week, both grocers and tech giants are going green. They are just doing it in different ways.
Impossible Foods, producer of plant-based-meat meals is now available in 27 California-based Gensler's Markets. Consumers in the rest of the country will have to wait for now, but the company does plan on expanding soon. For more thoughts, listen to MarketScale's interview on the subject with University of Denver professor HG Parsa.
Amazon has long reached customers all over the world, but it will soon be doing so in carbon-neutral vehicles. The company announced it plans to have a delivery vehicle fleet of 100,000 by 2030 all running on electricity. It will begin this movement in 2021 and hopes to have 10,000 of such vehicles on the road by 2022.
Distribution is about to get significantly easier in esports. A pair of entrepreneurs raised $17 million to fund a new 24-hour esports television network set to debut in 2020.
'VENN' will broadcast live events, reality TV and more. For further perspective on the business of esports, stay tuned to MarketScale and check out our upcoming interview with SMU professor Gary Brubaker.
Latest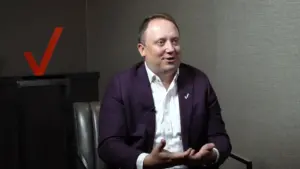 December 1, 2023
For a special episode of The Verizon Partner Network the focus was on the considerable role of partnerships in the Verizon Partner Program and the leaders shared their perspectives on the initiative. Their conversation brought about a lot of thought-providing context on the evolving telecommunications landscape. In today's era, collaboration and integration are key to […]
Read More