Fast Food Foot Traffic is Dipping While Net Sales Remain Up. Can QSR Keep This Dynamic Up?
It's been a tough couple of years for restaurants and QSRs. The pandemic, supply shortages, and inflation have done the notoriously tight-budgeted industry no favors. But as those issues fade into history, what does the future hold for the restaurant and QSR industry? Recent Revenue Management Solutions quick-service restaurant (QSR) data for January 2023 sheds some light on how the fast food side of the market is faring. Long story short, fast food foot traffic is taking a hit while sales remain up. How sustainable is that dynamic?
Revenue Management Solutions found that foot traffic for QSRs was down 4.2% in Q4 2022 compared to 2021. At the same time, net sales remained consistent with the previous quarter's growth path, staying positive with 6.1% growth YoY. How can sales be up with less people in store? The culprit is pricier fast food. Inflation is pushing more QSR chains to raise prices, and it's reflecting in the data. Average prices were up 16.2% YoY in Q4 2022, peaking a consistent hike in price growth rates each quarter. Even with quantity per transaction dipping by 4.8%, average check sizes and net sales remained up for Q4. When it comes to more niche QSR market segments like breakfast food, foot traffic trends were even more drastic. Whereas fast food foot traffic for lunch and dinner were down 4.8% and 2.1% respectively, breakfast topped the list with a 7.3% dip in foot traffic.
All in all, QSRs are still seeing a boost in sales, but less people are coming through the door (or drive-thru) compared to last year. The customers that remain are buying less items, but because of higher prices, are paying more per check. What's to blame here for the decline in foot traffic? Are higher prices dissuading customers, or are other factors at play? And as foot traffic and quantity per transaction dip, can QSR make up the difference with continuously-higher prices? Andre Natera, host of the podcast Chef's PSA, renowned chef, and board member of the Texas Food and Wine Alliance, gives his analysis.
Andre's Thoughts:
"Looking at the data, you can't help but wonder if this is a situation of like death by a thousand cuts. You're affected by the amount of people that are working from home, so that takes people off the road. You're also impacted by the amount of people that aren't looking for the traditional breakfast anymore, even a sandwich, or pancakes or whatever the case may be.
Most of the breakfast today is drinkable: a cup of coffee, a smoothie or a green juice or something like that. Have restaurants adjusted quick enough to that and are all the commodity price increases affecting people's decisions, because the prices increased on the restaurant end? But it's also affecting their own spending habits as well, so I don't think you could pinpoint one answer. I think there's probably a multitude of things going on here, but it's definitely something that people need to keep their eye on"
Latest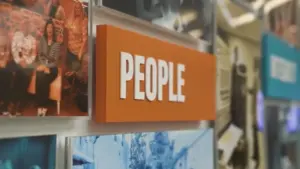 November 29, 2023
At IC System, the language of empathy speaks louder than the transactions of debt collection. In a compelling video feature, IC System's dedicated team casts a spotlight on their unique approach—combining heartfelt empathy with innovative solutions to navigate the often challenging landscape of financial obligations. IC System champions a path of compassion, delving deep […]
Read More