Helping Restaurants Shift Marketing Strategies During the Unexpected
The global coronavirus pandemic has quickly reshaped life and business as we know it. Nowhere is this more evident than for restaurant owners. While many have decided to remain open—because let's face it, people still need to eat—restrictions on gatherings of people, local quarantines and curfews, and a general fear that loyal patrons may harbor of leaving their homes have forced restaurants to shut their dining rooms down while limiting their services to delivery, takeout and/or curbside. While these options allow them to continue doing business, the limited capacity has definitely wreaked havoc on revenues, compelling stakeholders to cut corners and discover ways to increase efficiencies within the kitchen.
Through the pandemic, Univex Corporation, a leading U.S. manufacturer and distributor of superior quality mixers, slicers, dough processors, ovens and prep equipment for the restaurant, hotel, pizzeria, bakery, catering and institutional industries, has remained loyal to its customer base, offering innovative approaches and products that can help restaurants save on labor costs, improve efficiencies and keep expenses to a minimum so that these businesses can still provide food and other products to their end users.
Evan Priesel, Director of Marketing at Univex, joined Daniel Litwin, MarketScale's Voice of B2B, to discuss the unique ways in which Univex is helping their client base stay afloat during the pandemic wave, the marketing strategies the company is employing as we all navigate these uncertain times, and their marketing outlook as we sail into smoother waters.
"We understand that people are in tough times, we're all in tough times, and we want our customers—our distributor base—to know that we're here to help," said Priesel. "We're not heavily pushing anything too salesy, but our factory is still fully operational. Our marketing shift has definitely gone towards more human to human and an understanding that we're all in this together. And if there's anything we can do to help, that's why we're still here."
Using Zoom, Skype and other webinar type technology to reach out to their customer base, Univex has shifted their relationship and engagement building strategies to virtual methods.
"Before, we'd do multiple trade shows a year. We'd do various conferences to meet with our distributors," remarked Priesel. Today, however, "When it comes to getting in front of people, we've gone 95% digital."
Univex has shifted their marketing tactics as well, leaning into a more educational mode that allows them to demonstrate their labor-saving products that are geared more toward takeout and curbside business, i.e., countertop food processors, countertop panini presses, and small affordable items that can really increase efficiencies compared to large ovens. Univex has also transferred large product operation manuals into 'how to' video content, ensuring that their restaurant customers are able to use their products proficiently in lieu of onsite training.
"Education for us as a brand—because we have so many different products—is always important," Priesel added. "The context of things has been very educational—it's not salesy. It's just showing our customer base and consumer base that this is how this product can help you in these times, and if so, let us know."
Bringing thought leadership to your day, MarketScale hosts industry experts so that you stay informed of the newest trends, events and beyond in B2B. And for the latest thought leadership, news and event coverage across B2B, be sure to check out our industry pages.
Latest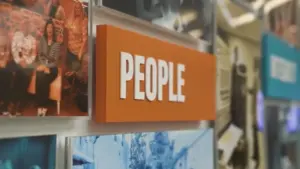 November 29, 2023
At IC System, the language of empathy speaks louder than the transactions of debt collection. In a compelling video feature, IC System's dedicated team casts a spotlight on their unique approach—combining heartfelt empathy with innovative solutions to navigate the often challenging landscape of financial obligations. IC System champions a path of compassion, delving deep […]
Read More