What the Shift to Virtual Studios Means for LED Manufacturers
Key Points:
Virtual studios will allow companies to have a presence at events both virtually and in-person.
Virtual studios open up the possibilities for more creative content.
This technology does not have to be used in only high budget projects; music videos and conferences are quickly seeing their benefits.
Commentary:
The pandemic popularized a new set of use cases for LED screens, especially amongst companies that pivoted to creating content. For LED manufacturers such as Absen, it was important to recognize these trends and create products to help meet growing demand in the market.
At InfoComm 2021, MarketScale caught up with Absen Marketing Coordinator Jason Polk to get his thoughts on the direction that the digital signage industry is headed towards, and how virtual studios are both the present and future for everything from video production to trade shows.
Abridged Thoughts:
Well, for one thing, the pandemic forced a lot of companies to go virtual, and so that's why having a virtual studio is now almost just as important than meeting in person. I mean, it makes it so you're able to have more of a presence, that way you can still stay socially distant. But what it does do, it also opens up the possibilities for more creative content. And so that's one of the things we want to showcase with the virtual studio. Everyone uses the Mandalorian as the poster child, but that's the way it's going. That's the way that the industry is going. It's heading in that direction. And also to me, and it's not just for film, music, shows. Also having a trade show like this one, some companies are doing virtual components as well. So virtual was here to stay, is definitely here to stay. And as a brand, we are very excited that we're already moving toward that point.
More Stories Like This:
Latest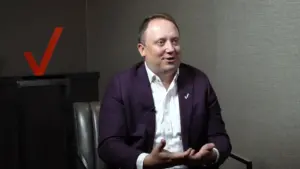 December 1, 2023
For a special episode of The Verizon Partner Network the focus was on the considerable role of partnerships in the Verizon Partner Program and the leaders shared their perspectives on the initiative. Their conversation brought about a lot of thought-providing context on the evolving telecommunications landscape. In today's era, collaboration and integration are key to […]
Read More